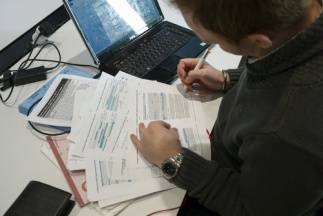 April 2018 will mark the beginning of a brand new curriculum design at the Nagoya University of Commerce and Business for the flagship English program called the Global Leader Program. Courses are now being offered in a simple, flexible mode of weekday intensive and weekend intensive courses.

For the development of full-time employees in Nagoya and around Japan to study at the internationally accredited NUCB Business School, NUCB is now delivering the Global Leader Program in two formats. More than fifteen (15) weekend-only courses will be available for the first time ever that will include core classes towards earning the Global MBA. Students can earn the degree on a fast-track 18 month plan or stick to the two year duration.

For a more traditional route, the program will still be available for full-time students who want to take classes on weekdays and weekends. Within the scope of the new program, students will alternate weeks of intensive weekday studies while having the option of weekend classes. This will provide student periods of intense study with period of reflection and preparation on an alternating pattern.

As always, students enrolled at the NUCB Business School have the opportunity to study abroad at some of the best business schools in the world with NUCB's global institutional partners including a range from short programs lasting one-week to full year double-degree programs in countries such as Canada, France, Germany and Croatia. Whether you are an EMBA, MBA, or MSc student, the new curriculum design will give you even more options to gain an advanced, internationally approved education for your global business activities.