Entry Requirements
for 1-year or 2-year Master in Management (MIM) applicants
A minimum of 16-year education with bachelor degree or its equivalent
A minimum of 3-year work experience or its equivalent
GMAT or GRE* Score (may be waived by Preliminary Screening*)
TOEFL PBT 550, iBT 80 / IELTS 6.0 / TOEIC 750 (applicable to those who have not completed their undergraduate or graduate program in English)

Official scores may be sent directly from the testing institutions to the admissions office
GMAT: 7109
GRE DI Code: 0340
TOEFL DI Code: B407
Preliminary Screening
Candidates who do not meet the qualifications as well as candidates who wish for a GMAT waiver are required to take a Preliminary Screening prior to application. Email the following two documents to the administration office (mba@nucba.ac.jp) by the Preliminary Screening Deadline.
- CV/Resume
- Scanned PDF of official transcript
- English language test score (if applicable)
Application Deadlines
for Spring 2018
| Preliminary Screening Deadline | Application Deadline | On-site Interview Date |
| --- | --- | --- |
| October 24 | October 31 | November 4 |
| December 5 | December 12 | December 16 |
| January 23 | January 30 | February 3 |
| February 20* | February 27* | March 3* |
*Only applicable to applicants who do not need visa application upon enrollment (domestic applicants).
Entrance Exam and Interview
For those who have 3 years of work experience, the admission will be a interview and assessment of application documents. We will arrange a telephone or SKYPE interview for those living outside Japan. Applicants without 3 years of work experience are required to take an essay exam in addition (apart from the 3 essays required upon submitting the application documents).
Application Fee
The application fee for the MIM is JPY 20,000. Applicants are required to pay the fee by bank transfer (details in application form) or PayPal. Please select either of the buttons below when using the PayPal from overseas/Japan. The amount shown by PayPal includes the remittance charge.

Click here for overseas remittance

Click here for domestic remittance
Application Materials
Applicants are required to send all of the documents indicated in the Application Form to Admission Office via registered air mail or express courier by the deadline. Application form and brochure for the MIM can be downloaded online.
---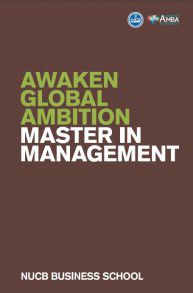 One-on-One Skype Consultation
---
The member of the NUCB Business School staff is available for one-on-one Skype conversations and consultations to answer any questions you may have on our Master's programs, admission requirements and procedures, housing options and student life in Nagoya and in Japan, etc. Feel free to contact us with any questions!
Address/ Contact
---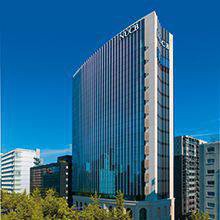 NUCB Business School Admission Office

1-3-1 Naka-ku Nishiki Nagoya-city,
Aichi, Japan 460-0003
Email: mba@nucba.ac.jp
TEL: +81 52 203 8111