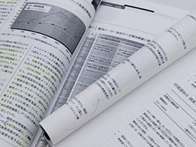 The NUCB Graduate School, one of Asia's leading international business school, is pleased to announce that nine cases were honorably awarded as Case Award 2012. These honorable nine prized at our Graduation ceremony and recognised its honor.

The award recognises these case with high quality of its field research and writing as well as impact for MBA lecture and other studies. The prized cases provides diversified field of business issues and enable to explore globalisation, diversity, responsible management, and other unique topics. The exemplary cases include Japanese and foreign multinationals operating in Japan market such as; Toho Gas, Cummins Japan, Mitsui and Co.,, Nintendo, J. Front Retailing, and Moet & Chandon.

As a key mission of our case center, we will develop, produce, and share further intellectual valuables. We wish to convey our congratulations to the achievements of the award recipients.
Takehiko Ito
Head of Center for Asia Pacific Case, Associate Dean
The NUCB Graduate School