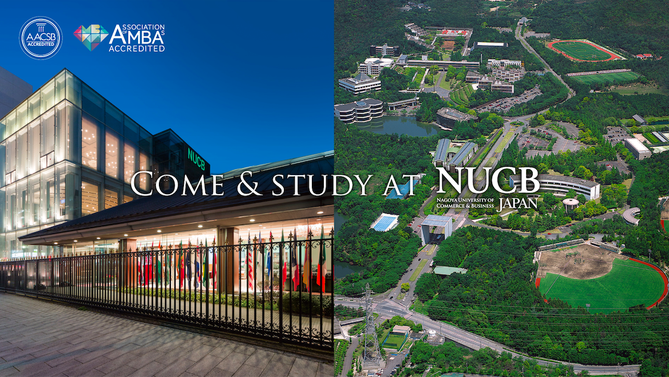 Come and join us for our info session designed only for international students interested in our Japanese language school or our 4-year undergraduate program. Sign up here :

For those attending our Nisshin Nagakute Campus, we offer free pickup from Nagoya Station, free lunch and a chance to visit our classes and talk to current international students!

For those that cannot make it to our Nisshin Nagakute Campus, we will hold a presentation and a detailed 1-2-1 consultation at our downtown campus, 2 minutes away from Fushimi Station.

Any questions please email us, we have staff that can speak English, Korean, and Japanese.
intl_adm@nucba.ac.jp
www.nucba.ac.jp

November 23 Thursday, Nisshin, Nagakute Campus 11:00 START
December 14 Thursday, Nagoya, Fushimi Campus 14:00 START
本学の学部(4年間の学士課程)や留学生別科(1年間の日本語学習課程) への入学を考えている留学生のみなさん!「留学生のためのinfo session 2017」に参加しませんか?
事前予約は こちら :

名古屋駅から無料送迎バス有り!日進キャンパスで、先輩留学生との楽しいランチタイム、授業やクラブ活動見学、キャンパスツアーなど、実際の大学生活が体験できる良いチャンスです。

「日進/長久手キャンパス」まで来られない方のために、伏見駅からすぐの「名古屋キャンパス」で個別相談会も開催しますので、ぜひご参加ください。

何かご不明な点がございましたら、いつでもお気軽にメールしてください。日本語、英語、韓国語ができるスタッフが皆様からのご連絡をお待ちしています。
intl_adm@nucba.ac.jp
www.nucba.ac.jp

11月23日(木)日進/長久手キャンパス 11時スタート
12月14日(木)名古屋キャンパス 14時スタート

Event 01 CAMPUS TOUR & SPORTS CLUBS
Campus tour of our huge campus which is 1.5 times the size of Tokyo Disneyland! During the tour we will also visit various sports clubs.
Event 02 ACTIVE LEARNING & CLASS VISIT
Bored of one-way style lectures? Come and watch a live class using the active learning method which puts YOU at the heart of YOUR studies.
Event 03 CAREER CENTER CONSULTATION
With one of the highest employment rates throughout the country at 99.1%, we will hold a consultation with the career center to find out why!
Event 04 FREE LUNCH AT SORA CAFE
We will invite current international students so you can see why we are voted as one of the most internationally friendly universities.

Event 05 STUDY ABROAD INFO SESSION
We have over 126 partner schools across 53 countries, with options for internships and gap year programs. Meet the team for more information including scholarships!
Event 06 ADMISSION TEAM Q&A WITH DORMITORY TOUR
Learn more about our Language Institute & Undergraduate program application procedures. Then we will visit dormitories and finish around 3 p.m.
A WORLD-CLASS UNIVERSITY IN THE HEART OF JAPAN!
Only the best business schools in the world are qualified to earn AACSB Accreditation. AACSB-accredited schools have better programs, better faculty, better students, more international students, more employers that recruit from them, and graduates that receive better salaries. Find out more here
---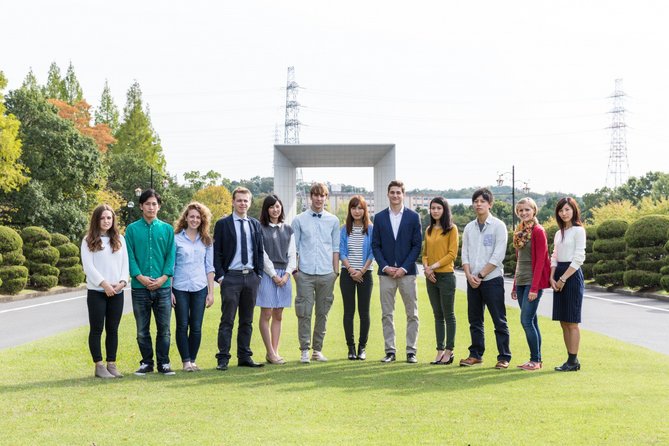 ---