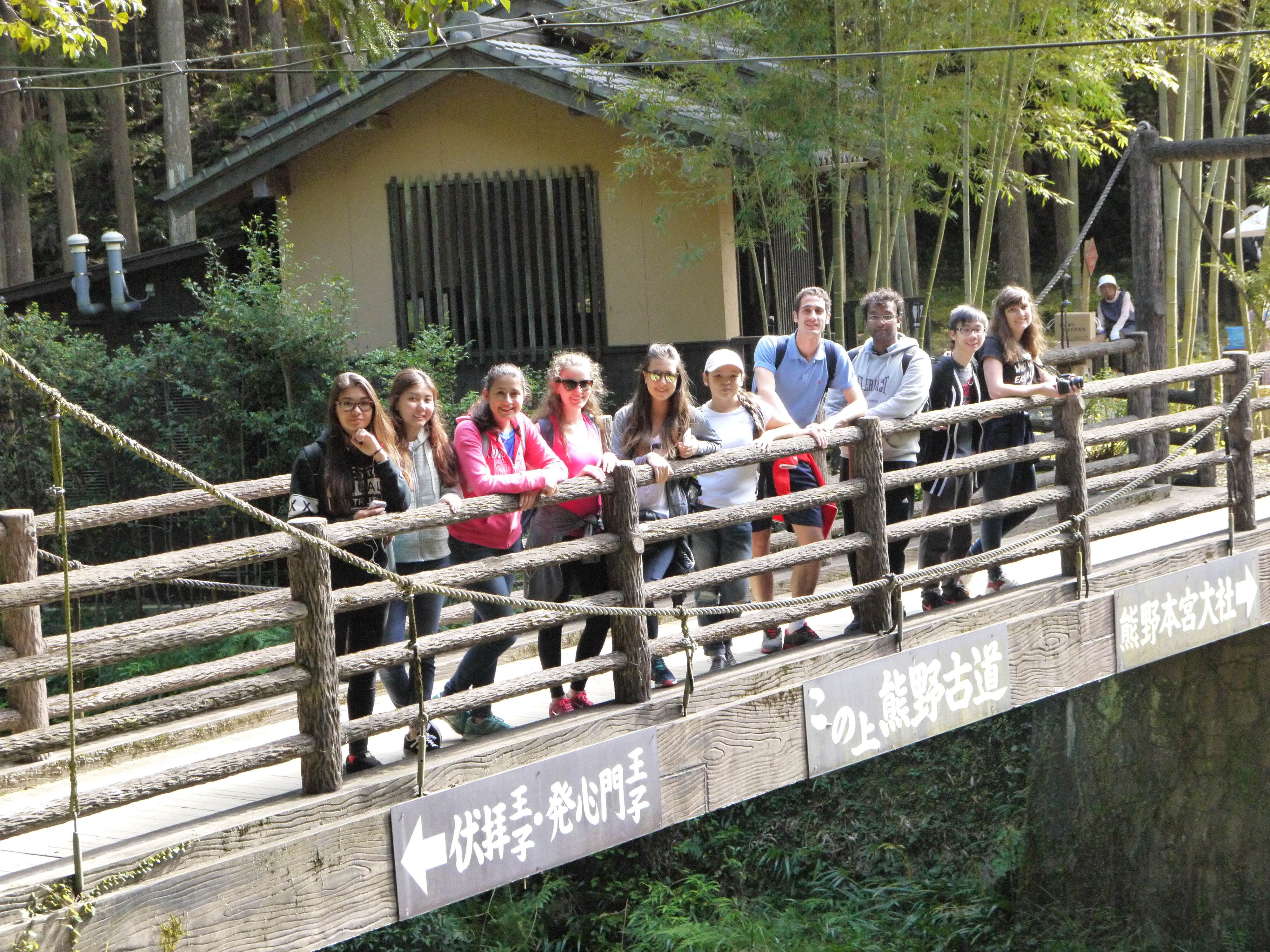 ---
On the week-end of October 15 th & 16 th , 35 Undergraduate Exchange students participated in an overnight trip to Kumano Kodō, in Wakayama prefecture.

Kumano Kodō was registered as UNESCO World Heritage sites on July 7, 2004 as the
"Sacred Sites and Pilgrimage Routes in the Kii Mountain Range". Students could experience the still resonating spiritual heritage of this sacred pilgrimage track which temples and shrines embody the syncretism of Shintoism and Buddhism.

The 7 kilometers-track was paved with Jizo -guardian deities-, a stunning waterfall and unforgettable encounters. Our students also enjoyed having a rest on wood beds, offering them the time to reflect about the harmony between nature and religion; "Mi-Kumano" guides kindly introduced the deep meaning of this place.

After effort comes comfort! All dressed in Yukata, international students enjoyed Japanese's spirit of hospitality over a traditional Japanese dinner at our seaside hotel.
---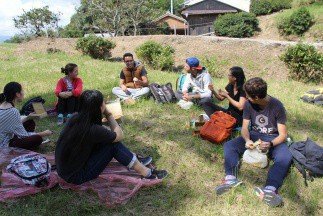 ---
NUCB will conduct various trips/events to introduce Japanese culture to our international students. We very much appreciate all the efforts of those involved in making this tour happen.
---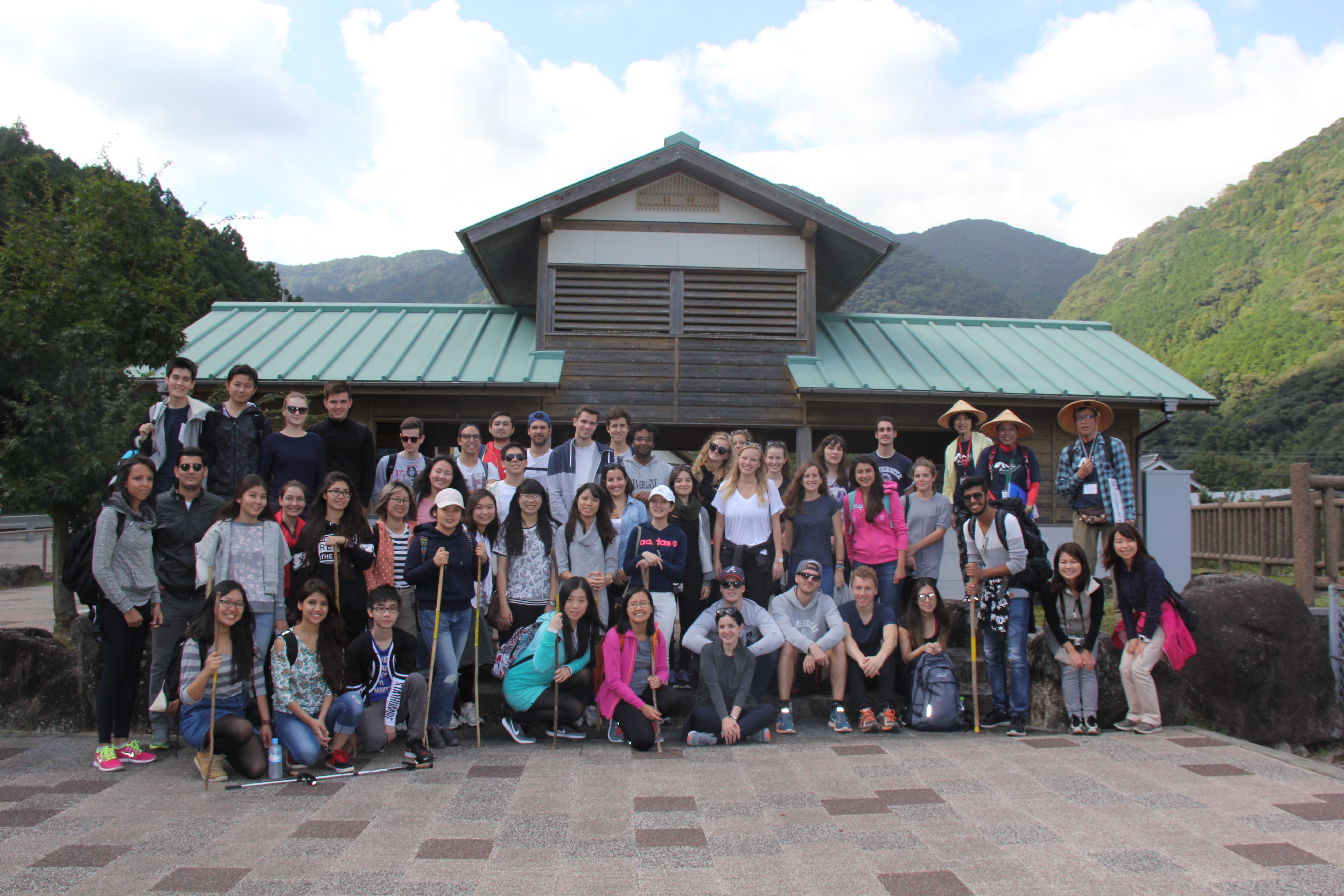 ---