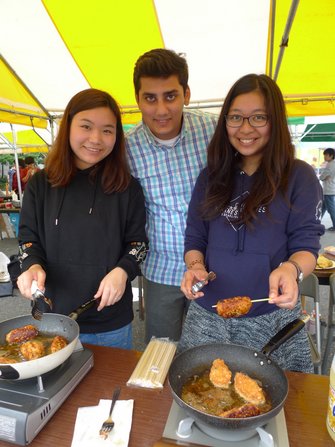 ---
The annual University Festival "Sagamine Sai" took place on October 22rd & 23rd this year. All exchange students –including the graduate school's-have been invited to celebrate this festival.

The celebration started by the Opening Ceremony where NUCB's President, Dr. Kurimoto did a memorable speech on the importance for future young leaders to multiply experiences abroad and bring our institution moto "Frontier Spririt" to life.
Later, international students had a good time enjoying live performaces and trying many kinds of foods cooked by the University's circle. One of the food stall offering Pakistani Kebab and Russian crepes, managed by our exchange students, met with a real success! Congratulations!

---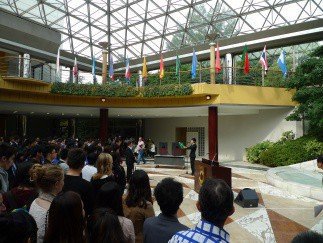 ---