The Spring 2018 edition of the International Fair took place on April 24th and 25th at the undergraduate campus.

Exchange students participate to promote their home universities and countries to our Japanese and regular international students. Towards the end, students can enjoy free time together to ask more details while enjoying snacks together!

This edition was highlighted by our exchange students presentations: Alfonso (University of Los Andes), Catherine and Cindy (Laval / McMaster), Olof (Lund) & Akintayo (Aalto) on the 24th, Rodrigo (Nova), Amber (Limerick), Jana (WU) and Adrian (CityU Hong-Kong) on the 25th.

It was a great opportunity for the students to learn more about their possible destinations to go on exchange directly from people from those countries who shared the history, their own experiences and stories with passion!

---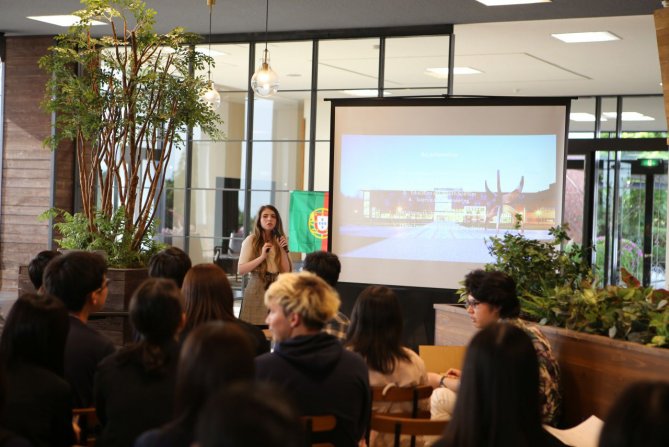 ---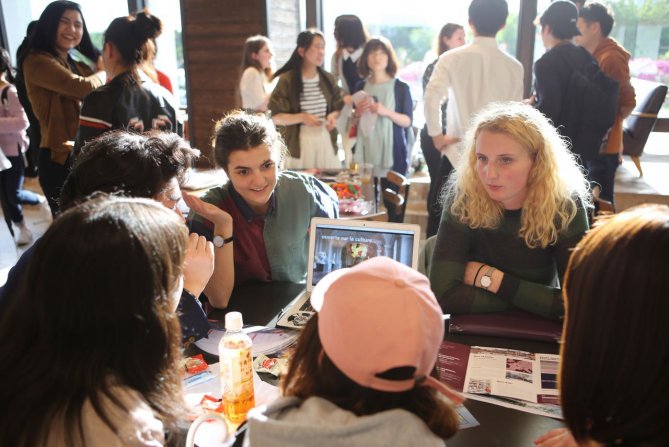 ---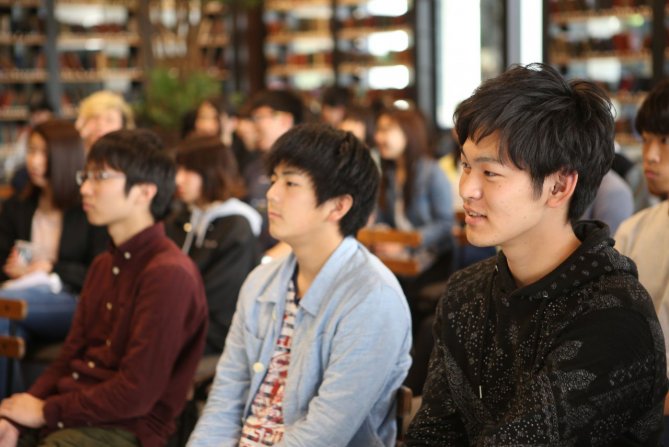 ---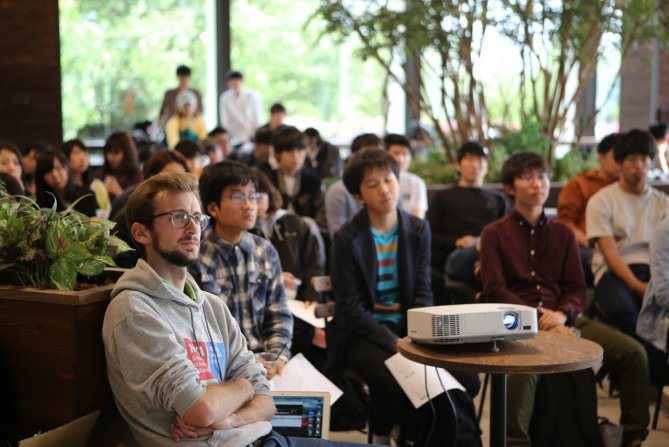 ---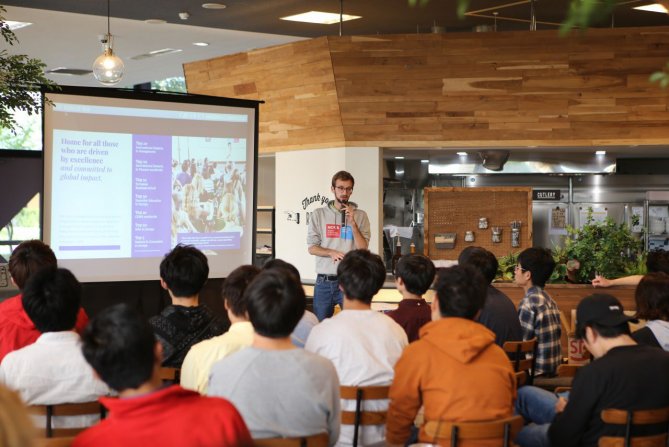 ---