It was a great pleasure to discuss with Dr. George Wang about his international experiences and the course he is currently teaching this term, Global Business and Economy, in the Global Leadership Program at NUCB Undergraduate level. This course will also be part of our BBA, a 4-year undergraduate program fully taught in English.

George Wang is adjunct professor of Finance and Economics at NUCB in the Department of Business Administration.
---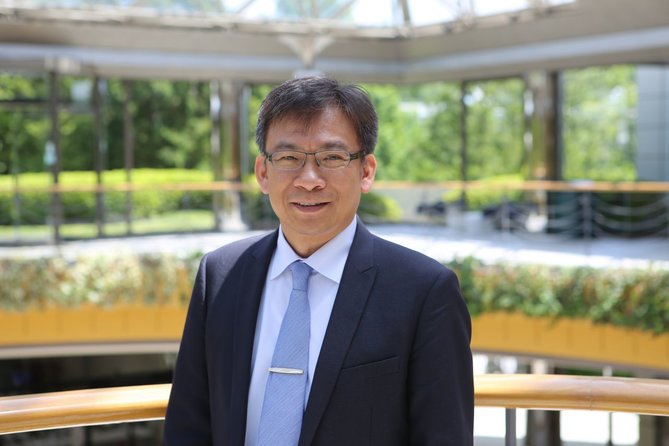 ---
Background
With my extensive international experience from studying, working and teaching in various countries, I think I can talk about, not only theories, but also about my international experience, and share a combination of theories, experiences, and practices with the students.

I received my M.B.A in Finance and Management Information System from the University of Connecticut in the U.S.A and Ph.D. in Finance and Economics from Imperial College, the University of London in the U.K.

And in between my degrees, I have held numerous positions: as a chief financial officer in Taiwan, provided consulting services to technology companies and more recently acted as an independent board member to oversee corporate decisions in a biotech company. Teaching in Taiwan, U.S.A, Vietnam, China, and Japan, I've had students from all over the world.


Summary and purpose of the course
Global business and economy, the aim in the long term is to develop the global business concept so that the students can become the future's global leaders and also global citizens. After all, this exchange program is called the Global Leadership Program.

We introduce the globalization concept so that the students can focus not just on Japan but outside Japan too. The idea is that the world is your market. We also add economy because we want the students to understand the current affairs of the world economy and its development.

The short-term goal is to provide a basic understanding of the global economy and prepare them for questions expected during interviews when they apply for jobs, to help them answer those questions.

As this course is introductory and covers various fields, students can build on this knowledge easily by taking specific courses for each field, such as Marketing Management that I will be teaching in the term 2, concentrating on Marketing only and building on everything already learned about marketing during the term 1.
What is special about this course here at NUCB in Japan, compared to other universities and countries?
---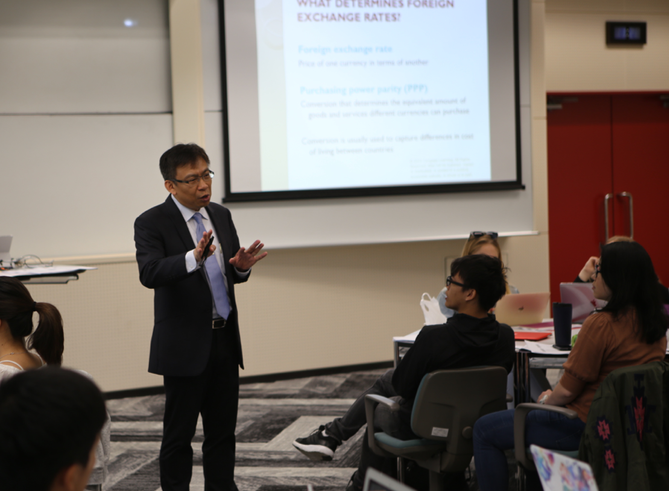 ---
As my short-term goal is to prepare the students for the job interviews, I offer a lot of insights about Japan but my scope doesn't stop there. Because we're in Asia and the Asian economy is growing rapidly, I focus mainly on Asia and from Japan's perspective, the country has invested heavily in lots of emerging countries of the continent. However, as said earlier, this course has a global perspective because when a company decides to globalize, it should truly go global while keeping localization in mind for the needed markets. For example, Walmart is quite different in China compared to the USA as they also offer rabbit and pork's head among many other different products and services. So localization is important, at least partially.

Asian focus, global view, and localization, these are the major characteristics of this course.

Traditionally, GLP has such a diversity, boosting the dynamics and interactions between the students and the professor.

Even as a professor with lots of international experiences, it's challenging to teach students from so many countries. And that makes it exciting, it's very interesting and also a privilege to get the students' input, for both myself and for their peers, as we can all learn from each other's experiences in different countries.
---