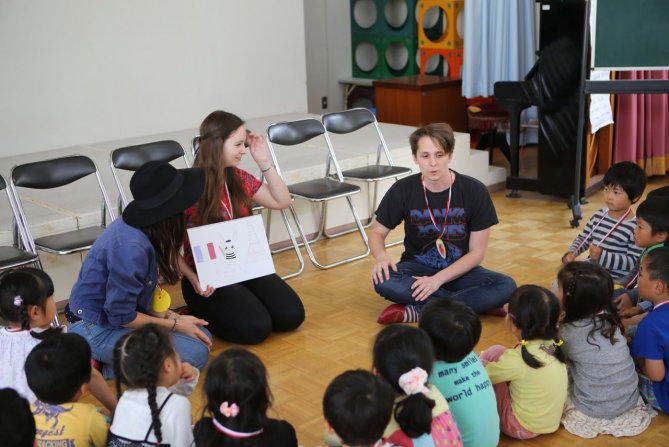 Who wouldn't love to play and eat together with cute little Japanese kids?

On the 9th of May, undergraduate exchange students visited a Kindergarten in Nisshin city as part of the Cultural Enrichment Activities program. They have been welcomed by the teachers and kids with flags for each exchange students' country.

The exchange students presented their own countries in English and Japanese through drawings, photos and stories, making the kids very curious.

With the kids full of energy, everyone played a game of Fruit Basket before enjoying well-deserved snacks together while chatting and talking with the kids, discovering their favorite games, artworks and books.

---