Put your weekend studies into practice.
The General Manager Programme is designed for business leaders who aim to improve their skills while they work. Through practical courses focusing on case studies you'll acquire a range of management skills that you can apply directly to real business.
---
---
Focused course completion in 4 days over 2 weeks
Each course within the General Manager Programme can be completed in 4 days. Instead of following a distributed learning structure where individual courses are spread over a period of months, our students learn in a highly focused manner. This reduces time spent on review, and allows students to start applying their new knowledge quickly in their workplace.
---
3 Steps for effective managerial ability building
Knowledge is only useful when it is used effectively. The General Manager Programme provides you with a tried and tested framework for the practical application of your new knowledge to your working life. Through repeated practice of our 3 Step learning process, you'll learn the thought processes necessary for problem solving as well as honing your decision-making abilities.
---
The Case Method - knowledge meets practicality
In line with the Global Manager Programme's focus on practical knowledge, great use is made of the NUCB Graduate School's expansive stock of real world business case studies. All courses employ the "Case Method" - using the most recent business cases available as learning materials. Case writing is a requirement of the course, so you will gain ample first-hand experience.
---
In-house excellence, ensured quality of instruction
We believe that our instructors must have practiced what they teach - nothing beats real world experience. Over 96% of our instructors have practical and experience in the business world, both in Japan and around the world. Because our instructors meet rigorous in-house standards, they are able to draw upon their experience and better train our future business leaders.
---
An Innovative Curriculum
---
The curriculum for GMP is designed for candidates who are determined to become highly innovative general managers. Through the rigorous study of numerous cutting-edge business cases, you will achieve the diverse skills and thought processes necessary to manage changing business environments effectively.
Strategic Thinking / Business Presentation & Negotiation / Law and the Corporate Manager / Business Analysis / Strategic Managerial Accounting / Human Resource Management / Innovation of Learning Organization / Internal Control System & Risk Management / Strategic Change Management / Investment Simulation / Marketing Strategy / Technology & Operations Management / IT Management for CIO / Strategic Store & Channel Management / Organizational Behavior & Leadership / Designing Organizations / Corporate Governance / Strategic Business Planning / Corporate Mission & Strategy / Case Writing / Business Consulting (Project) / Orchestrating Winning Performance @ IMD
---
---
A "Real MBA" Accredited by AACSB and AMBA
There are more than 10,000 management education programmes in the world. International associations, such as AACSB International and AMBA, accredit business schools which meet their strict standards for the quality of education. In the international business community, only programmes with international accreditation are considered "real MBA programmes".
Top ranked EMBA in Japan, #2 in Far East Asia.
Best Masters Ranking 2014-2015
#1 CEIBS - China Europe International Business School
#2 The NUCB Graduate School
#3 National Taiwan University
#4 Tongji University
#5 Korea University
---
Locations in 3 Major International Business Areas
All campuses are easy to access, located in the centers of 3 major cities in Japan. Students can also transfer between the campuses. Campuses are equipped with wireless internet connection and up-to-date IT facilities.
---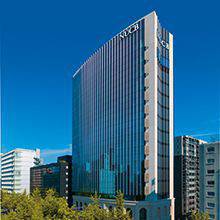 Nagoya Campus
---
Tokyo Campus
---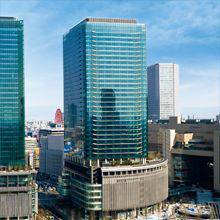 Osaka Campus
International Network of 101 Top Business Schools in 46 countries
---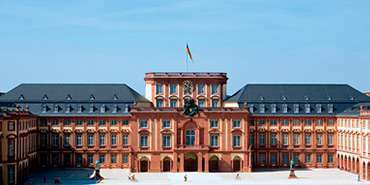 Study Abroad at Our Partner Schools
NUCB has established student exchange partnerships with more than 101 leading business schools, from 46 countries across 5 continents. In our exchange programmes, students are able to study abroad while tuition fees at partner schools are waived. There are also scholarship programmes for study abroad students who demonstrate the highest levels of excellence.
---
Double Degree Programme
After completing one year of study at NUCB and one year of study abroad, students in our Double Degree Programme obtain two Masters degrees - one at NUCB and one at a partner school. This unique programme provides an advanced experience of international education, and a unique qualification with which to further your career in the global business community.
---
---