A "Real MBA" Accredited by AACSB and AMBA
There are more than 10,000 management education programs in the world. International associations, such as AACSB International and AMBA, accredit business schools which meet their strict standards for the quality of education. In the international business community, only programs with international accreditation are considered "real MBA programs".

The accreditation of our NUCB ensures that the degree you earn here is of the highest quality and consistently meets or exceeds the requirements of these prestigious associations. Regardless of where your career path takes you in the world, an Mater's from an accredited university like NUCB will be recognized and well-respected by employers and institutions worldwide.
Best Masters Ranking 2017
| | | |
| --- | --- | --- |
| | 1 | The Hong Kong University of Science and Technology |
| | 2 | National University of Singapore |
| | 3 | Fudan University - School of Management |
| | 4 | CEIBS - China Europe International Business School |
| | | .... |
| | 8 | NUCB Graduate School |
2016 Ranking: Asia #7, Japan #1 2015 Ranking: Asia #7, Japan #1
NUCB Ranked #21 in Asia, Australia and New Zealand
---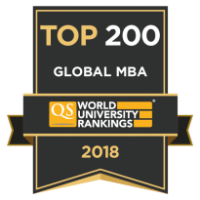 ---
QS (Quacquarelli Symonds) has released a new list of first-of-its-kind global evaluation of the best Masters in Business Analytics, alongside two specialized Masters rankings (Masters in Management and Masters in Finance), and a new Global MBA Ranking offering unique insight into the relationship between business school choice and entrepreneurship. The Nagoya University of Commerce and Business has proudly been selected for ranking in the Global MBA list -
#21 - Asia, Australia and New Zealand
#151 - Global
In the list released on Nov. 28th, 2017 NUCB was ranked as the #2 business school in Japan only following Waseda. In total over 300 schools were evaluated from 40 different countries for this new list of business school rankings.
QS is well-known for publishing the World University Rankings (#QSWUR) and the key elements of this QS Global MBA rankings include factors such as employability, entrepreneurship and alumni outcomes, return on investment, thought-leadership and diversity. Additional details on the rankings can be found at QS Global MBA Ranking and QS Global MBA Ranking; Asia, Aus, NZ .
---
---
---
Business School of the Future
Set in a modern Asian business context, in the financial and commercial district of the third largest metropolitan region of Japan, the NUCB Business School opened the Nagoya Marunouchi Tower Campus in June 2015. At fourteen floors and 90 meters tall, the downtown campus is designed to encapsulate the tradition and innovation of academic pursuance at the highest level. State-of-the-art learning facilities and communications capabilities are built into the entire structure, as well as advanced energy-saving technology and anti-seismic architecture for long term sustainability. The NUCB Nagoya Marunouchi Tower Campus has burst onto the frontier of Master's level education in 21st century with its cutting-edge Global Leader Program at a cutting-edge urban business school.
---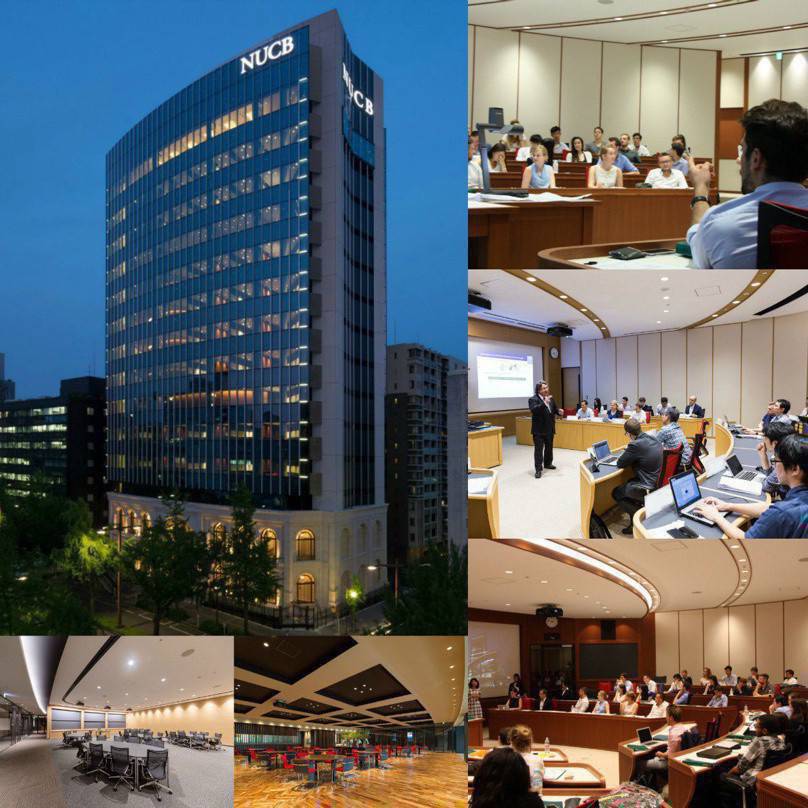 ---
NUCB Residence Halls
---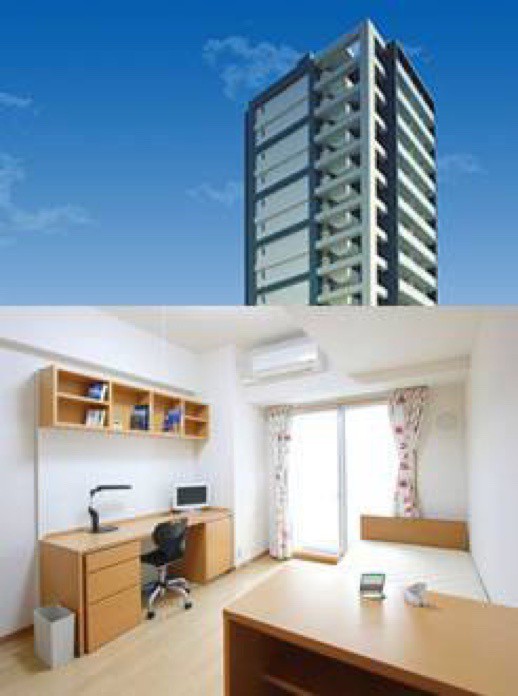 The Chiyoda dormitory
Within walking distance from the Nagoya Marunouchi Tower Campus, NUCB's Chiyoda Residence has convenient 24/7 access, wi-fi, bicycle and car parking, and a secure entrance. Located in Naka-ku, students who live in Chiyoda have easy access to the main shopping and entertainment areas of Nagoya including Sakae, Fushimi, and Osu Kannon.
---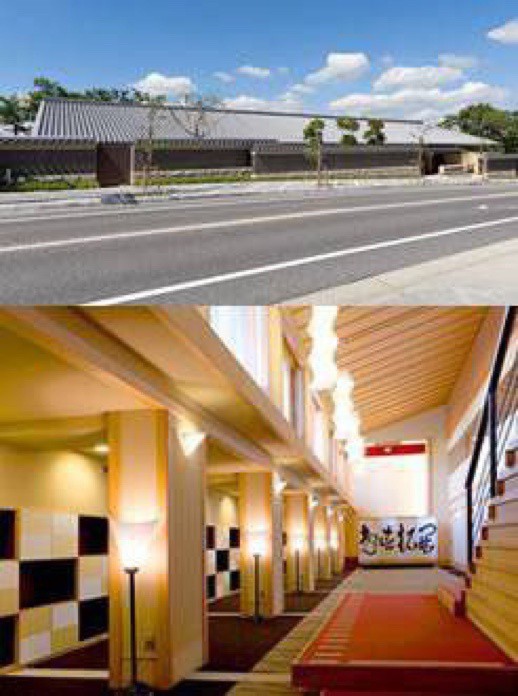 International Education Research Centre
The International Education Research Center, known by NUCB students as the Global Center, in the Higashiyama area of Nagoya has 44 single occupancy rooms, a fitness center, screening room, and large communal space for international graduate students. The residence provides a rich, comfortable living experience that complements the international research and scholarly initiatives of NUCB towards one of our main core values: international education.
---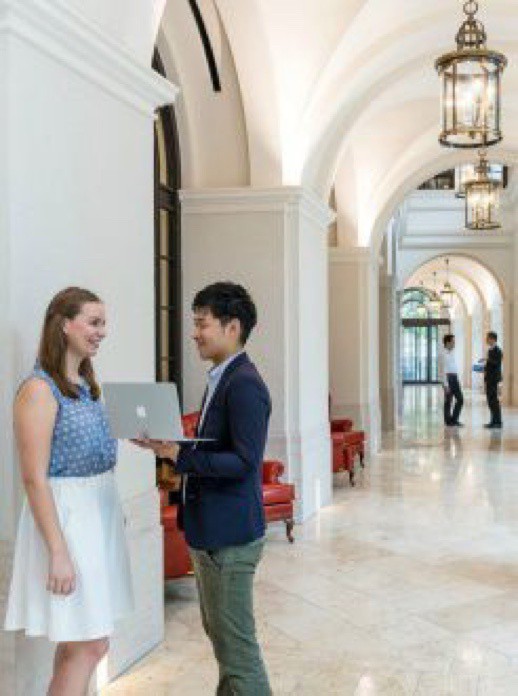 Housing Scholarship
NUCB students are eligible for housing scholarships based on outstanding academic performance. The assessment standard is based on the academic performance for the first semester after enrollment.
Housing Scholarship
JPY 25,000 - JPY 40,000/mon
NUCB Residence Hall Rent
JPY 73,250/mon Chiyoda
JPY 88,250/mon Higashiyama
Study Abroad at Partner Schools
---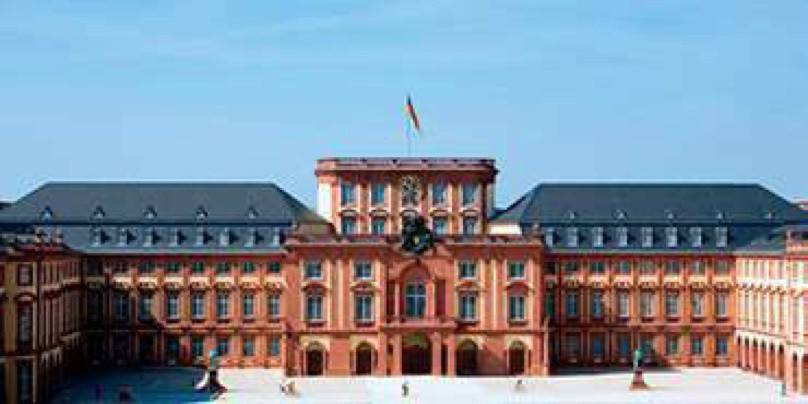 NUCB has established student exchange partnerships with more than 123 partners leading business schools, from 54 countries across 5 continents. In our exchange program, students are able to study abroad while tuition fees at partner schools are waived. There are also scholarship programs for study abroad students who demonstrate the highest levels of excellence.
Double Degree Program
---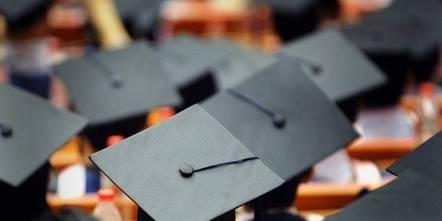 After completing one year of study at NUCB and one year of study abroad, students in our Double Degree Program obtain two Masters degrees - one at NUCB and one at a partner school. This unique program provides an advanced experience of international education, and a unique qualification with which to further your career in the global business community.
EDHEC Business School
Grenoble Ecole de Management
Audencia Nantes School of Management
NEOMA Business School
Leipzig Graduate School of Management
Universidad ESAN ...and more
---
Corporate Study Tours
---
The NUCB Graduate School provides great practical opportunities to explore and deepen your business knowledge and skills through various company tours. The tours are accompanied by an English-speaking guide, and there is always the chance to pose your own questions through Q&A sessions at the end. The Graduate School places great emphasis on such practical learning, and we believe that visiting pioneering companies and engaging in constructive dialogue with business leaders that have made a real impact on the business world serves to both enlighten and inspire our students.
---