Case Method Virtual Experience Days - Digital Transformation
Entry Open
Date

〜 13:00〜14:00 GMT+9
---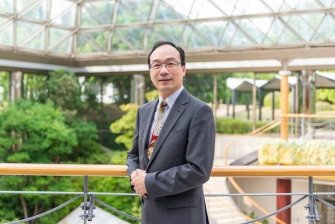 We will examine, through a specific example, how Industry 4.0 technologies (machine vision, AI, blockchain and IoT) can be applied to increase supply chain transparency and speed payment to financially underprivileged suppliers. The case describes a partnership between relatively new Coda Coffee and Bext360, a technology startup, to leverage Industry 4.0 technologies to ensure greater transparency in Coda Coffee's supply chain.
Who is this for?
Prospective students, parents, and counselors who would like to understand about NUCBs Active Learning and Case Method of Teaching.
When will it be held?
The event will be on November 23rd 2022, starting at 1:30 PM Japan Standard Time (JST, GMT+9) and will be held online via zoom.
How to sign up?
Please sign up in advance here.
Dr. Louie Wong is a Professor at NUCB Business School. He is an active researcher and educator with extensive teaching, research, and industry experience. Before joining NUCB, Louie was a Visiting Fellow at City University of Hong Kong. In the last 15 years, Louie has designed and taught various undergraduate and graduate business courses in Hong Kong and Japan. Louie's research interests include management information systems, digital transformation, supply chain management, and action research. Prior to his academic career, he was a Chief Marketing Officer of a listed company and had served in various senior management positions at leading multinational companies. Louie received his Ph.D. degree in Information Systems from City University of Hong Kong. He also holds an MBA degree, a Bachelor and a Master of Science degrees in Computer Science.
Specialized Fields
Management Information Systems
Digital Transformation
Knowledge Management
---
---
---