Greater Nagoya
Greater Nagoya is Japan's third largest metropolitan area after Tokyo and Osaka. Home to front-running companies such as Toyota, the city and its surroundings are clean, safe, and an exciting area to live in. Located in central Japan, the region functions as the transportation hub of the country making travel to other destinations fast and easy. Moreover, because the area was once the home of warlords in Japan's ancient times, it is rich in historical sites and Japanese traditional culture, attracting many tourists. A World Heritage site, Shirakawa-go, is within easy reach, and the city of Kyoto is located only 35 minutes away by Shinkansen. As such, Greater Nagoya is a place where a well-balanced synergy between modern and traditional cultures exist.
GDP of Nagoya
| | |
| --- | --- |
| Sweden | 511 (billion US dollars) |
| Shanghai | 516 (billion US dollars) |
| Nagoya | 577 (billion US dollars) |
Nisshin Campus
Undergraduate classes are held at our Nisshin Campus. Opened in 1968, fifteen years after the formal establishment of NUCB, it is located just east of the city of Nagoya in the rural area of Nisshin city. Nisshin Campus houses a central administration office with a Mosburger and 7-Eleven on the ground floor. Nearby, the Community Pavilion hosts space for meetings, dining occasions, and entertaining special guests to the university. Spread out all over the campus, academic buildings include lecture halls, classrooms, and research centers as well as the Active Learning Center, the Center for Global Communications, the Central Information Center, the General Language Education Center, and the International Exchange Center. Furthermore, the campus includes full athletic facilities to support the many sports and clubs at NUCB. These include two baseball fields, seven tennis courts, a soccer pitch, an American football field, an archery range and a gymnasium.
---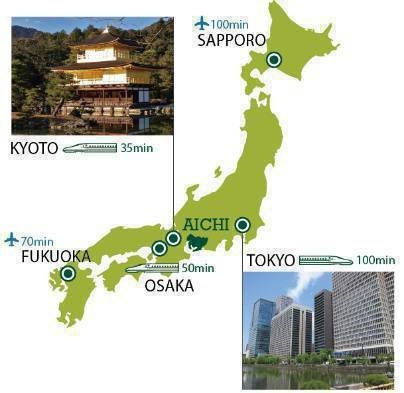 The Most Dynamic Area in Japan
Nagoya is a center of manufacturing craftsmanship, with strong connections to the automotive, aircraft, and industrial robot industries. A distinctive food culture exists full of local delicacies such as kishimen (noodles), tebasaki (chicken wings), misomikomi udon(miso boiled udon), and much more. Nagoya's population density is only one-third of that of Tokyo or Osaka. The city has a number of lush parks that are great for enjoying the weather, jogging, or taking part in the many seasonal events that are held in the city. It's also a great place for enjoying professional sporting events such as baseball and soccer as well as the annual Nagoya Tournament of the Japan Sumo Association. There are many well-known tourist spots, such as Hida-Takayama in Gifu or Ise and Toba in Mie, which are easily reached by train from Nagoya. Nagoya also has a well-developed public transportation network of subway and bus lines that make commuting or shopping very easy.
Accommodation
Upon application to NUCB, students are automatically allocated a comfortable, single occupancy room in one of NUCB's international student residences. Meito Dormitory is set in a modern building in the Meito Ward, at the East end of Nagoya City, with easy access to the Sakae entertainment district. Each student room has electronic pass-key locking, bed and bedding, closet, kitchenette, desk and chair, desk lamp, toilet, bath and shower, bookshelves, AC/heater, refrigerator and freezer, balcony and free WIFI access. Washing machines and dryers are shared by floor. As Japanese students live in this dormitory, it is a good choice for those who are interested in making Japanese friends.
Higashiyama Annex Residence is located in a quiet area of Nagoya, outside the city core, called Higashiyama. It is a shared house with 2 living rooms with a wide kitchen attached to each, as well as 2 bathrooms, 1 shower room, and 4 restrooms. It also offers 8 individual rooms, equally divided between Japanese and Exchange female students. Higashiyama Annex is a good opportunity for exchange students to learn Japanese lifestyle and other culture through living together with international and Japanese housemates.

Chiyoda Residence is primarily used as the international dormitory and provides accommodation for 94 international undergraduate and graduate students. Each individual room is fully furnished, including bed and bedding, closet, kitchenette, washing machine, desk and chair, desk lamp, toilet, bath and shower, bookshelves, AC/heater, refrigerator and freezer, balcony and free WIFI access. This residence is located in central Nagoya, so students enjoy the lifestyle of living in near Osu Kannon, Sakae and Tsuruma Park.
---
---
---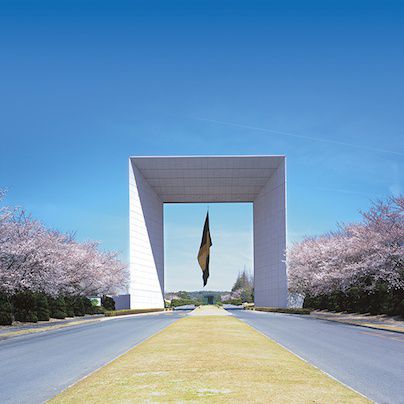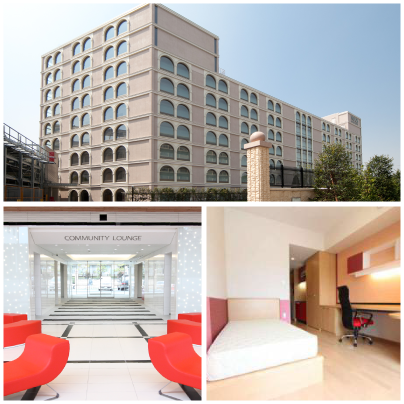 ---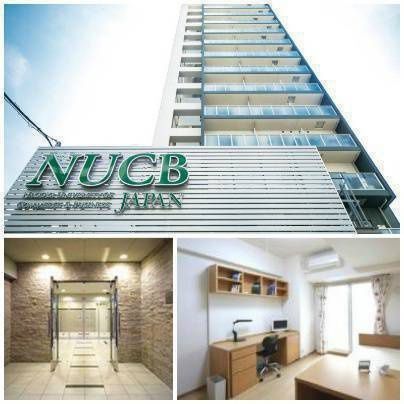 ---
---
---
Financial Support
---
NUCB offers housing scholarships to a certain number of exchange students each term. Students are not required to apply for these scholarships as they are automatically considered upon application to NUCB. Please note that many factors are taken into consideration for scholarships allocation – GPA, Letter of Motivation, and resume (all documents you will need to provide in your application). We cannot guarantee that all students will receive a scholarship.
Housing Scholarship
JPY 10,000 - JPY 40,000/month
Residence Hall Rent (as from September 2018)
JPY 74,000/mon Chiyoda & Meito Residence
JPY 44,000/month~46,000/month for Residences in Nisshin area