The world we live in is globalized with internationality becoming an ever-growing and important value for the society. In such a world, the younger generations are moving across borders earlier than their predecessors, gaining experiences that were once not easy to reach.

But time has brought changes and students are now having more and more opportunities to study anywhere in the world as international education has become dominant.
By becoming a full-time student at Nagoya University of Commerce and Business, you will be immersing yourself completely in Japan and its culture but also thrive in a multicultural academic environment with diverse nationalities. And thanks to the numerous international programs at NUCB and the available 100 partner universities in 44 countries at the undergraduate level, you can gain further experiences in various countries throughout your student life. NUCB gives an excellent opportunity to everyone who desires to be a global citizen and business leader.

---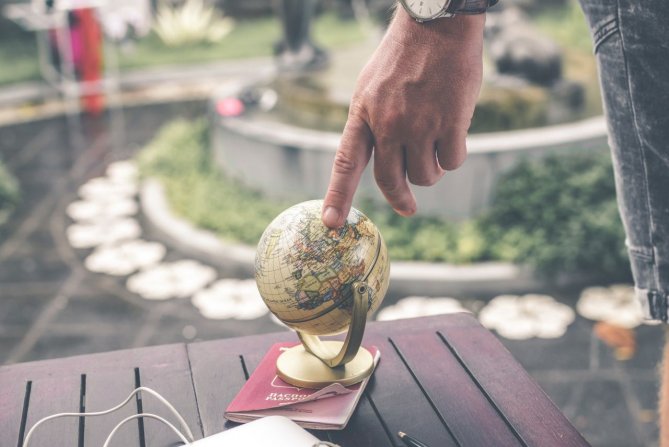 See the world
When you study abroad, you don't see the world in the same way as a tourist will but with new perspectives that you will gain with the course of time. You will experience a new country through its history and culture, people, language, food and so on; expanding your knowledge of the world.

Everything you learn in class, in your daily life, with your friends, by travelling and the like; all sort of experiences will help you develop a truly global mindset and nurture the Frontier Spirit to bridge the gap between borders as innovative and ethical leaders. At the same time, you will realize prejudices, stereotypes and bias you never knew you had and eliminate them one by one.

Personal development
By spending time away from family and friends you've known for years until now, you will pursue your own personal development in a new environment. You will learn how to be independent and creative, gain self-reliance and self-confidence, become organized and learn to manage your time and priorities, etc. This will lead to self-reflection, enabling a better understanding of yourself, your values and principles. Indeed, studies have shown that living abroad helps developing a clearer sense of self. Consequently, you will also make unambiguous decisions regarding your career and personal life.
---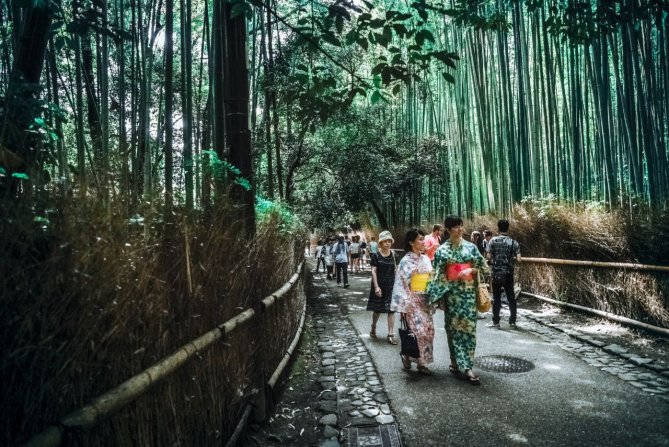 Education and language
Studying at NUCB, you will experience the active learning style of teaching, a truly interactive method where your input is highly valued by the professor and your peers. Countries around the world differ in their education styles, either by concept or methods, down to the smaller details in classes and with various experiences, you will broaden your perspectives.

Furthermore, by spending time in Japan and in other countries through the international programs, you will start picking up new languages, improving your proficiency in them. Learning foreign languages will only bring countless benefits, unlocking career opportunities, intensifying the cultural integration, creating relationships and also boosting your own intellect.

Relationships and network
On a personal level, it's very important to have relationships that matter with people and by studying abroad, you will meet people from diverse environments and form great relationships with them, friendships that will last for a very long time.

Regarding the professional aspect, having a network is very crucial for career development and opportunities, and there is much more to learn when you are surrounded by talented people, sharing expertise with everyone.

Career opportunities
On top of having a worldwide network, international experiences bring much value to your resume and make your profile very attractive and interesting to the recruiters. It will open the doors to numerous career opportunities across the world, in Japan, in the countries where you will go on an international program but even beyond as you will have the experiences to prove your global mindset and capabilities to succeed in any country.

---

At a young age as a student, it's a lifetime opportunity to be able to experience a new environment and learn so much from it. It's crucial to cast aside the doubts and to take on the adventure with good preparation; but you will not be left alone without any support either, the staff at NUCB along with the friends you will make will be there for you, making your time a memorable one.

In the end, a mere article is simply not enough to explain all the benefits of studying abroad, you have to experience it to understand everything and to realize how much you would grow as an individual and as a future global business leader.

---