Taking advantage of its talents and resources the university aims to solve issues of the local communities, enterprises, and administrations and promote social contribution activities. This time, in collaboration with Nisshin International Association, Aichi Prefecture, our international students of the Global BBA program visited a kindergarten in Nisshin city.
---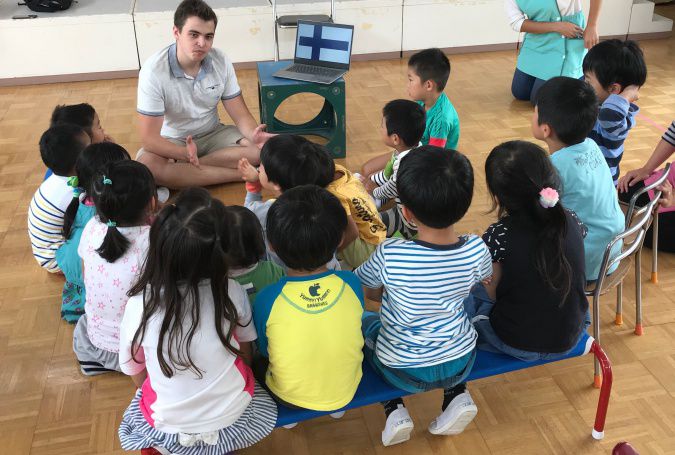 As part of our Cultural Enrichment Activities program at NUCB, Undergraduate exchange students and Global BBA students visited the Sanbongi Kindergarten and interacted with young Japanese children.
The international students were welcomed by the kids holding cheerfully the flags of the students' home countries and singing a song for them.
Later on, our international students made short presentations to introduce themselves and their home countries.
The kids were interested and happy to discover pictures of scenery and town or our students' home countries.
---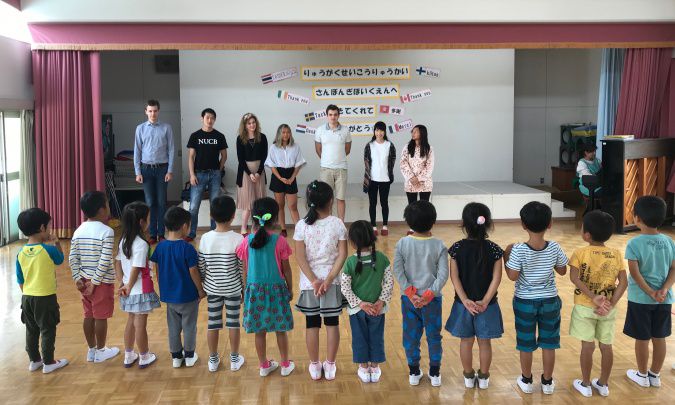 This extra-curricular activity has let our student experience another side of the culture of Japan that they could probably never get inside a classroom.
Interacting with Japanese young children has been a valuable and memorable experience.
---