With the summer break coming to an end towards the end of August, NUCB was ready to welcome the Fall 2019 cohort of Global BBA students and exchange students with an Orientation taking place over the course of 2 days in the first week of September.

68 students (full-time and exchange) entered the Global BBA program in this Fall 2019, and were provided with all type of information throughout those 2 days to begin their new life and adventure at NUCB, and in Japan.
---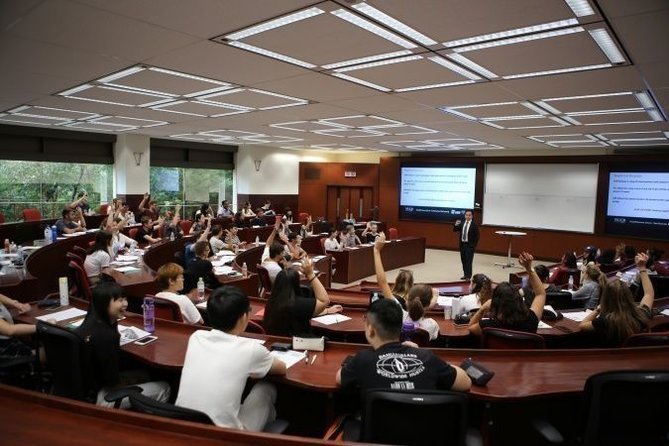 ---
The Center for International Affairs introduced the university, Nagoya, Japan and its culture to the students and helped them with all sorts of administrative tasks to ensure that they settle in smoothly and with ease.

Dean Uemura (of Faculty of International Studies) presented NUCB's Mission and Vision, what its community is striving to achieve through it educational programs and policies. Prof. Frendy, together with the Educational Affairs, gave an in-depth explanation of the Global BBA program, its pedagogy through the Participant Centered Learning and Case Method, including a small demo lesson for the students to have a comprehensive understanding and to be involved from the very beginning.
---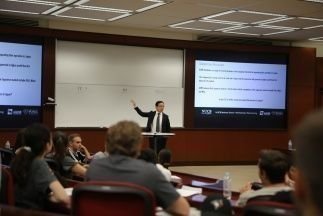 ---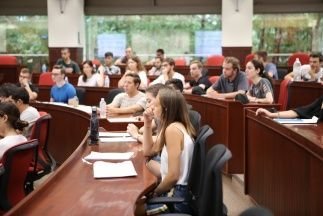 The Global BBA, bringing both regular and exchange students together in the classroom, is designed to provide students with a broad knowledge in a variety of core business subjects. NUCB provides this innovative and international program based on participant centered learning, held by the faculty of Management that will help you develop the necessary business acumen to help launch student's career. Studying business administration through the case and field method at NUCB will help develop skills in accounting, management, ethics, marketing, strategy, as well as soft skills such as leadership, teamwork or critical thinking; all of which are key competencies you'll need to succeed in today's dynamic global business environment. Furthermore, in order to diversify students' experience, the program includes international programs and internships.

The participant centered learning puts the students at the center of the classroom and giving them great responsibility, instead of the instructor in a more traditional lecture style. Using the case method, which puts the students in the shoes of decision-makers in the context of challenges faced by an organization, students focus on real-life and complex matters while learning and applying the appropriate theories in order to come up with potential solutions.
---