Nowadays, thanks to the rapid advances in technology, the world is becoming more intertwined than ever and things keep changing at an unparalleled breakneck pace. Therefore, more and more organizations are looking for talents who truly have cross-cultural understanding and who are able to solve problems from a global perspective.

The International Business Management course provides an introduction to International Business to Global BBA Year 2 students. The instructor of this course, Prof. Hakeem M. Mohsin earned his Doctor of Philosophy in Management from Graduate School of Economics and Management, Tohoku University, Japan. His professional experience includes work in Investment Management, Financial Consultancy, Education, Training and Career Counselling in different organizations. His research interests include but are not limited to International Business, Strategic Management, and Network Science. This has given Prof. Hakeem a very vast knowledge with expertise across many fields, enabling him to bring different pieces of the puzzle together inside the classroom. This also makes his class very engaging as students learn from many different perspectives, and the pace and flow of discussions are smooth thanks to his good command of students' attention span.
---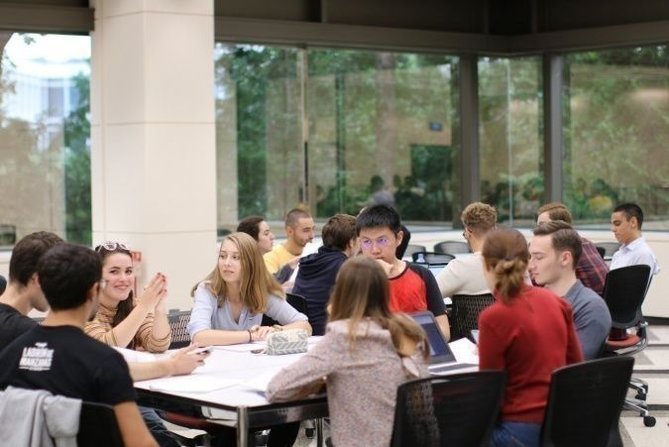 In today's class, the case used to explain foreign operation governance and international marketing strategies is "Amazon in Emerging Markets". The funnel-like discussion starts from the definition of emerging markets, to the company's critical success factors in emerging markets, and ultimately moves to the analysis of individual markets which includes India, China, and Brazil.
---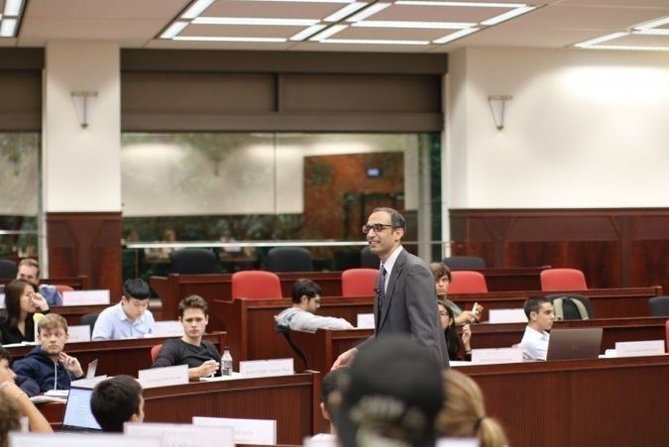 ---
The topics in this course include globalization and international business, issues related to international expansion, cultural differences within international markets as well as implications of different legal systems in international markets. In the class, the instructor and students will examine the reasons behind firm's strategic decisions to move abroad in terms of production, outsourcing operations or exploration of new markets. The course also discusses optimal ways to manage Multinational Corporations (MNCs) according to their size and mode of operations in foreign markets. Eventually, the students will understand the mode of foreign expansion, issues related to risk management in a global context, and be able to look for emerging issues in global markets.
---