As ethical issues are now becoming more influential in consumer purchasing behavior, organizations ranging from non-profits, to manufacturing, banking, retailing, technology, etc., are assigning more social importance to this necessity in order not to be weeded out from the ever-changing business world.

In the Global BBA program, Business Ethics is a Year 2 course that lets the students rethink how to reach a solution when profits come along with ethical issues, based on the knowledge they obtain in other business fundamental classes.
---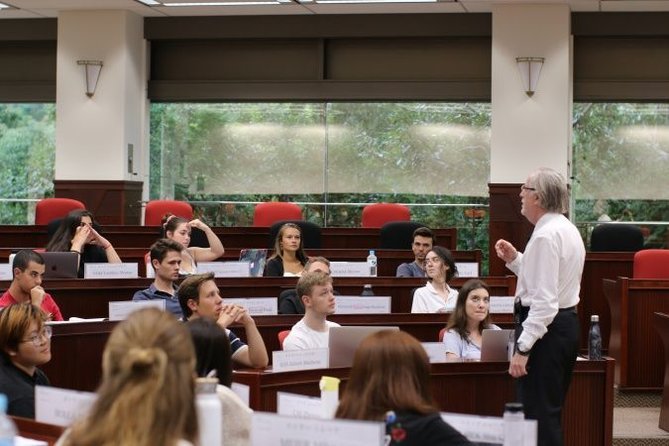 Prof. Denscombe, an industry expert a business educator, is the kind of instructor who not only has great accomplishments in the business field but also has rich experience in teaching and excels at applying the case method in the classroom. He explains profound theories in simple language, and his teaching style makes students feel relaxed and comfortable in expressing their opinions about controversial topics, which is relatively important due to the fact that one's ethical value is influenced by his/her culture and upbringing of each individual. Thanks to the diversity of students and active discussions inside the classroom, students are able to expand their ethical perspectives, sometimes even altering their own values and ethical decision-making process.
---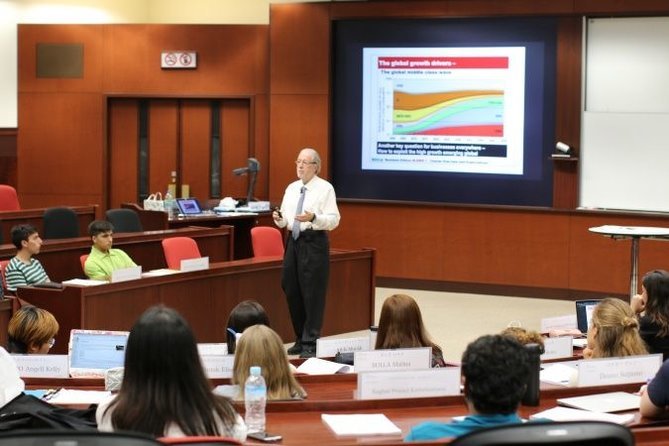 The students following the course will go through a vast array of topics, including governance and sustainability in the retail industry, how culture can impact a country's social ethics, and how one foreign technology company deals with the local government's media control and censorship. Through up-to-date global and local business case studies that put business ethics at the center of competitive positioning and the value creation process, the course will help Global BBA students develop a core mindset of decision making, which can provide them some principles when facing dilemmas between profit creation and social ethic.

Since any decision can be swiftly swerved between right or wrong in the corporate world, with all the blur that comes in between, to be or not to be ethical depends on one's willingness, but the decision may come at an irreversible cost. That is precisely why, as part of our mission, we strive to educate ethical leaders by preparing our students accordingly and with the right mindset and skill set.
---