The entrance ceremony of Nagoya University of Commerce and Business took place at Nisshin Campus, on the 1st of April 2018, marking the beginning of a new adventure in the lives of students as they entered into different levels of their higher education.

The cold winds of winter have finally stopped whistling, the sun is shining on Nagoya and days have been growing warmer with a breath of fresh air. Spring has indeed started and the sakura trees of the campus came into full bloom just in time for this special occasion, giving a warm welcome to the students and their families and friends.
---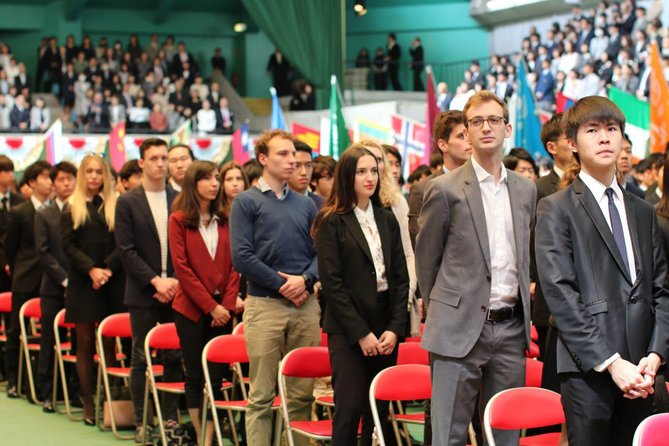 ---
The Chairman Hiroyuki Kurimoto greeted the students and asked them to work hard to not regret their student life, and to not be held down by a single rationale but to explore various ones when beginning new chapters, reflecting the university's philosophy.
His speech also highlighted what it means to be a global business leader and to succeed in such a global environment, and what it means to be in a business school as NUCB was founded under the principles of "Frontier Spirit".
---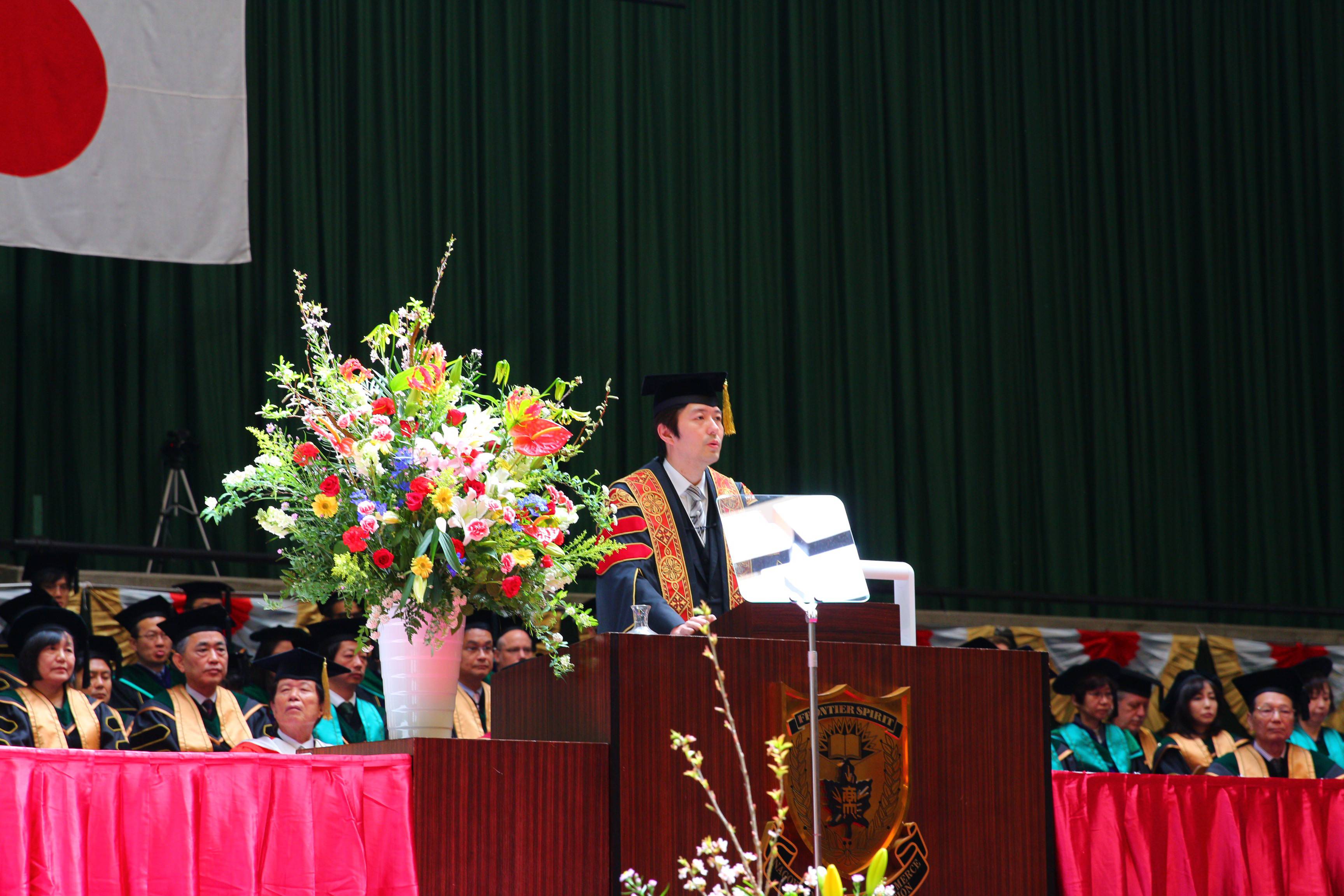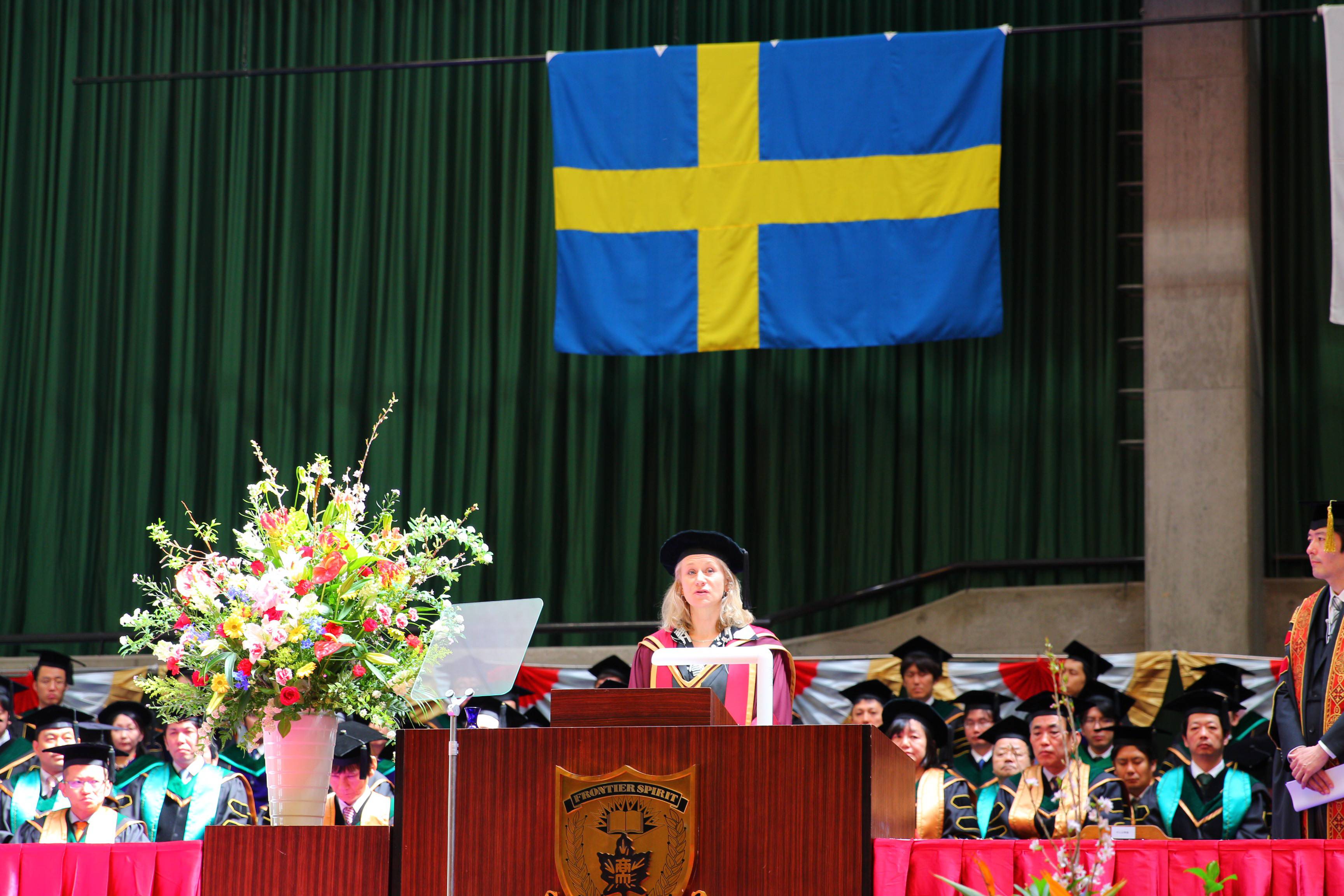 Mrs. Agneta Marell, the President of our partner institution Jönköping University (Sweden), joined the ceremony as our guest of honor. She gave a speech on how the partnership between both universities is highly valued with Nagoya University of Commerce and Business guaranteeing a high quality of education.
As the students set out to sail into a new sea, the following years will be full of waves of knowledge and wisdom, rocking their ships and fueling them with experience and dreams to be built on. As the ceremony came to an end, they started looking beyond the horizon with inspiration and hope for a bright future.

---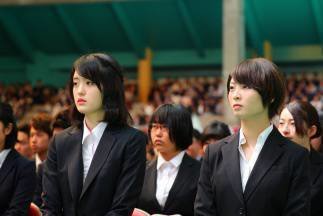 ---
Together with the members of all the faculties and staff, we will support the students and keep this perfect environment for them to enjoy their campus life and flourish in the years to come.

Congratulations and all the best to the new students!
---
---