NUCB received three guest Ph.D students from our partner school in Estonia who were granted funding to aid their thesis.

Their aspiration was to come in contact with the people who are active in the Japanese system and get their insights through personal interviews.

Thanks to this interchange with local experts from the field of learning, entrepreneurship and management, they had the opportunity to enrich, develop & add value to their doctoral research.
---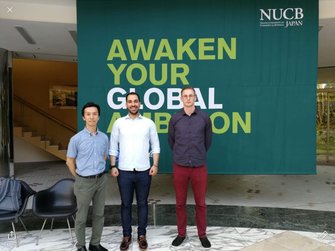 ---
Konstantinos Stephanou, guest researchedr added:
"It was a truly invaluable experience which brought us not only new knowledge, but also new plans for partnerships & future collaborations with the people that we met.

Although we may be far in physical distance, nevertheless, we are very close in our willingness to bring a positive impact to the people, promote innovation and benefit social welfare"
---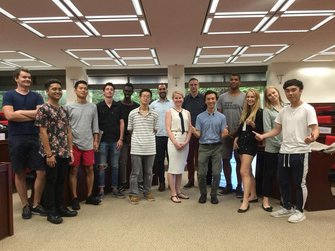 ---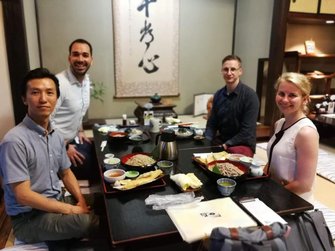 ---