To celebrate the first AACSB conference held in Japan, The NUCB Business School hosted a celebration dinner for almost 200 guests from some of the world's top business schools at the prestigious Hotel Nagoya Castle.

The evening began with spectacular performances to showcase Japanese art. First, we were treated to some classic Opera songs including Madam Butterfly interpreted by the soprano singer Ms. Emi Mizutani. Then followed "Kenbu", a mixture of sword and poetry dancing performed by one of the school's alumni.

A traditional and modern cuisine with well-selected seasonal ingredients from the Aichi region was specifically selected for the evening.

President Kurimoto also chose "Fukuju Blue Label" Japanese Sake for the event which has been served at the Nobel Prize award ceremony for many years.

We hope that the evening will be well remembered for years to come as we were honored to hold such an important event.
---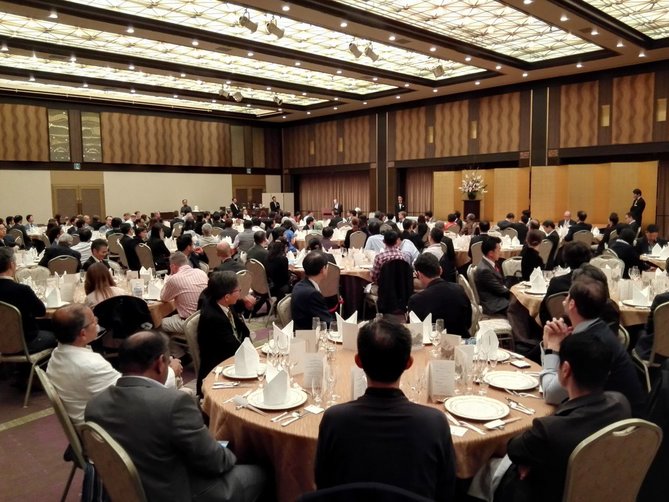 ---