Plenary II: Design Thinking, Kenichi Nonomura, Director, Business Design and Development, IDEO Tokyo
---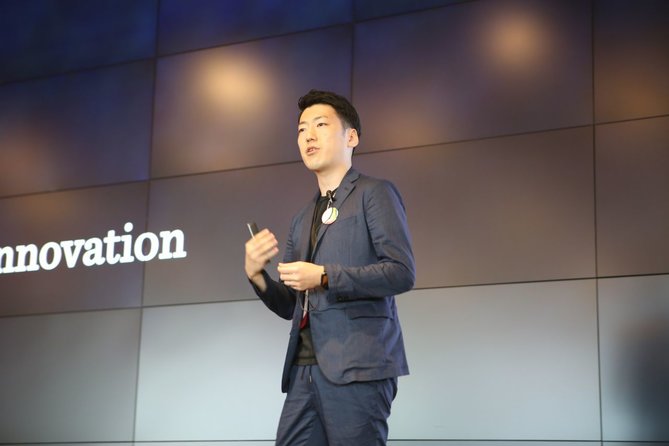 Today's plenary session was held by Kenichi Nonomura, Director of Business Design and Development of IDEO, the world's leading design company, and a session was held with the theme of Design Thinking.

Kenichi's theme was "Design Thinking for Your Students, Your Team and You". This session explored methods of stimulating creativity to prepare ourselves and our students to keep pace with the constant change around us and create greater impact.

Some of the world's leading brands, such as Apple, Google, Samsung and GE, have rapidly adopted the Design Thinking approach, and Design Thinking is being taught at leading universities around the world, including Stanford, Harvard and MIT. This was a great topic for discussion and one that I am sure everyone learned from.

Kenichi Nonomura, Director, Business Design and Development, IDEO Tokyo

Kenichi is the Director of Business Design and Development at IDEO Tokyo. His focus is to bridge creativity with business, and using the combination to generate successful change and innovation. Currently, Kenichi's focus is around growing and developing IDEO Tokyo's business. Kenichi meets organizations every year to explore various ways that IDEO may collaborate with them to create greater impact. With a passion in venture design, Kenichi is also helping create new offerings to help startups and entrepreneurs in Japan. Prior to joining IDEO, Kenichi worked as a Country Manager at Toyota Motor Corporation's headquarters in Japan where he was in charge of Toyota's product portfolio, pricing, supply and demand, and public relations in multiple Latin American countries. Kenichi holds an MBA from Harvard Business School, US, and a BA in Policy Management from Keio University, Japan. A globe trotter, Kenichi has lived in London, New York, Boston, and Singapore.

---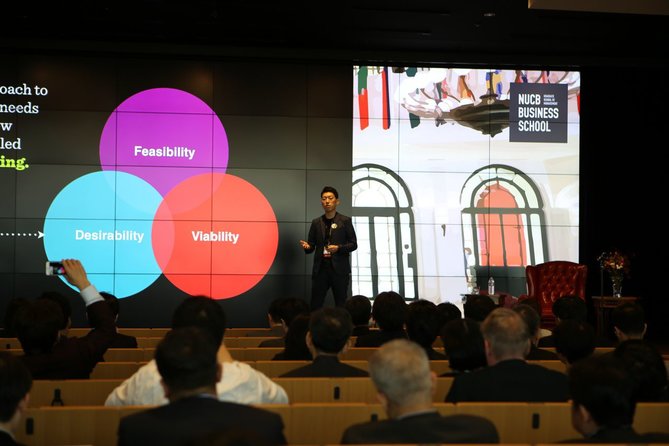 ---