Day 2 of the AACSB Asia Pacific Annual Conference.
Interactive teaching and learning approaches
---
A joint session was hosted by NUCB Business School and partner school Queensland University of Technology on the theme of Interactive Teaching and Learning Approaches.
This session provided an opportunity to learn some of the hands-on approaches institutions are using to immerse students in real-world case studies to extend learning beyond the classroom.
Speakers from two different institutions outlined their respective approaches. They learned how QUT's MBA program approaches designing experiential learning in the context of leadership and executive development followed by a discussion on how Japanese business schools have introduced the Harvard-like case method into their traditional school systems through a case description exploring NUCB business school and Keio business school.
The session of NUCB Business School was held by Professor Haruo Takagi and Professor Shinichi Takeuchi. Professor Haruo Takagi is considered a pioneer of case studies in Japan. NUCB Business School has conducted all the lectures with case studies and introduced its educational method.
Haruo Takagi (Nagoya University of Commerce and Business)
Dr. Haruo Takagi earned his DBA from Harvard University, Graduate School of Business Administration in 1984.
His research includes topics as diverse as organizational behavior and information technology leadership in networks and organizational communication and organizational innovation.
His publications include The Flaw in Japanese Management and various contributions to Japanese management journals. He has held instructor positions at Keio Business School and recently joined the NUCB Business School as an instructor and the Chair of the Center for Case Method.
---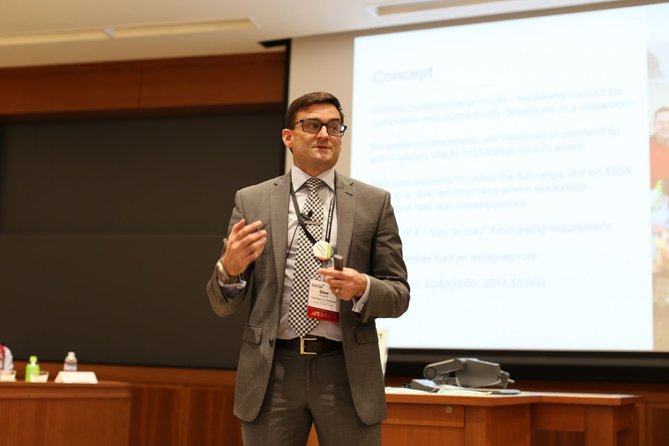 ---