Toyota is the first automotive manufacturer in the world and the sixth largest company by revenue. Well-known for its managerial approach, "The Toyota Way", Toyota is a Japanese success story worth studying especially for business student.
---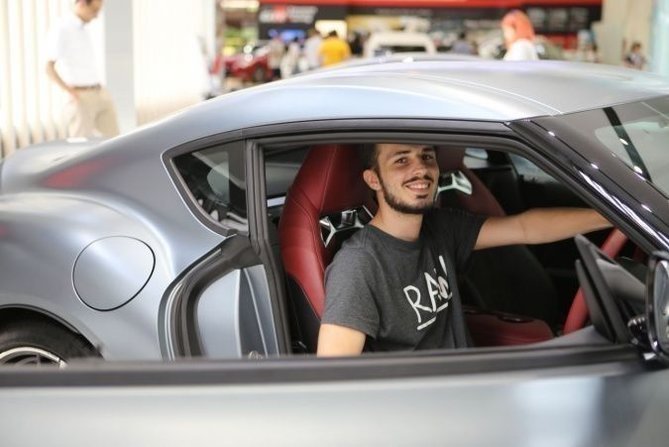 On Monday the 24th of June, Global BBA students taking prof Hakeem's "Supply Chain Management" class had the chance to visit a Toyota production plant and the Toyota Kaikan Museum. Taking place at the Motomachi assembly plant the visit was an excellent opportunity to discover Toyota's production method. The students were able to watch the normal running of a line of production and its organization. They witnessed how the assembly process ingeniously combines automatization and human participation to prevent the production of faulty cars. Some games were even available to allow the students to understand and experience what exactly is required from Toyota's employees working on production lines.
After the plant tour the students had some free time at the Toyota Kaikan Museum. The exhibition there allowed them to discover more about Toyota. Toyota's last models are displayed and the visitors can interact with them. Another part of the museum expends on the technology used by Toyota and even proposes a driving simulator. It was also possible to get to learn more about Toyota' social responsibility actions. There was something to discover for everyone.
In conclusion, this afternoon allowed students to discover the concrete reality that lies behind the case studies they had learned to work on.
---