Assistant Professor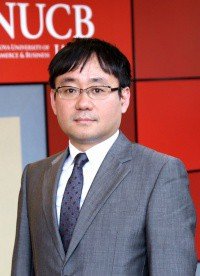 Profile
Seung-Jin Ryu graduated from Seoul National University in 2000 with a Bachelor Degree of Industrial Engineering and received his master's at the same university in 2002. After that he joined the IT Research Center of LG as a Research Specialist and has experienced several work areas especially in SCM, CRM, KPI Planning for about 4 years. In 2005, He received Japanese Government Scholarship and graduated his Ph.D. course from Waseda University in 2010 majoring in Management and System Engineering. He started his faculty experience as Research Associate at Waseda University from 2010 to 2013. He has taught as a lecturer several universities such as Toyo University, Takasaki City University of Economics, Tsukuba Gakuin University. Currently he is an Assistant Professor in Faculty of Management at NUCB since 2016.
Specialized Field
Supply Chain Management, Technology Management, Information System
Final Education
M.Sc., Seoul National University
Research
Ryu Seung Jin (2019) A Study on Coordinated Trading System for Product Sales of Consumer Electronics Manufacturers. Proceedings of Asia Pacific Industrial Engineering & Management System Conference 2019.
Ryu Seung Jin (2017) Negotiation Process Design for Bargaining Contract to Achieve Nash Bargaining Solution. International Journal of Strategic Management. 17 (3) :1555-2411
Ryu Seung Jin (2016) Mid-term Planning Coordination Between Maker And Retailer By (P,Q) Demand Information Sharing. Proceedings of DSI Annual Meeting 2016.