---
Dean of Undergraduate School
Director, Faculty of Commerce
---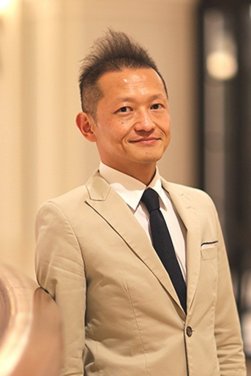 Yuji Ono

Yuji Ono earned his master's degree from Keio University. He is a professor of marketing at the NUCB Undergraduate School. In addition to conducting research in the areas of marketing strategy, consumer behavior, and service marketing, he has participated in a university/business collaborative research project involving retail businesses and professional sports clubs.
---
Director, Faculty of Economics
---
Dr. Seiichiro Iwasawa

Dr. Seiichiro Iwasawa graduated from the School of Political Science and Economics at Waseda University, obtained his MBA from Boston University, and received his Ph. D. in Economics at Harvard University. He worked as a security analyst and a quantitative analyst at Nomura Research Institute, and as a chief Japan equity strategist at Nomura Securities. He has taught courses of Behavioral Finance and Corporate Finance in the Graduate School of Global Business at Meiji University, Graduate School of Management at Kyoto University, Waseda Business School, and the School of Commerce at Waseda University.
---
Director, Faculty of Management
Chair of Academic Affairs Committee
---
Dr. Sangheon Han

Dr. Sangheon Han obtained his Ph.D (Management) from Osaka University Graduate School. He is specialized in management science and conducts research on various scientific methods of decision making. His specialty is the matter of portfolio selection and optimization of the supply chain network by using Meta Heuristic Algorithm such as genetic algorithm. His most recent research is on the Analytic Hierarchy Process (AHP), the field of scientific decision making with psychological approach of human being, who are the decision maker. He is currently working on the research applied AHP for international companies with collaboration of other researchers.
---
Director, Faculty of International Studies
---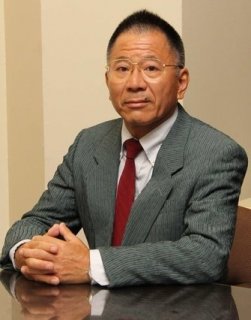 Takeshi Uemura

After finishing his high school education in California. he then went on to earn his degrees from the University of California at Berkeley and Teachers College Columbia University in New York. He joined the Nagoya University of Commerce in 1982 and has been teaching there ever since.
---
Chair of Admissions Committee
---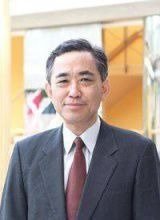 Dr. Nobuo Kawazoe

Dr. Nobuo Kawazoe is a Professor in Faculty of Economics of Nagoya University of Commerce and Business. He received B.A. and M.A. in Economics from Hitotsubashi University (Tokyo, Japan) in 1981 and Ph.D. in Medical Science from Nagoya University (Aichi, Japan) in 2015. He is an expert on Health Economics and Health Statistics, and he has been studying mainly on health-related issues of Japan and rural China for the last ten years.
---
Chair of Research Committee
---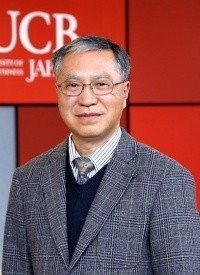 Dr. Jiro Hodoshima

Jiro Hodoshima holds a Ph.D. in economics (University of California, Berkeley). Jiro has worked at Center for Operations Research and Econometrics at Universite catholique de Louvain, Belgium, Nanzan University, and Nagoya City University. He has publications in a number of the leading international journals in econometrics, statistics, and finance including Journal of the American Statistical Association, Journal of Econometrics, Econometric Theory, Financial Analysts Journal, IEEE Transactions of Automatic Control. His current projects are about financial econometrics, resampling theory, inference of asset pricing models, and panel data analysis. He is currently a member of Editorial Board of Far East Journal of Theoretical Statistics.
---
Chair of Assurance of Learning and Faculty Development Committee
---
Dr. Hiroshi Ito

Dr. Hiroshi Ito is a Professor in Graduate School of Management at the NUCB Business School. Before coming to the school, he had worked as an education expert for UNESCO in Paris, France. He also worked for UNICEF (the Philippines), JICA (Ecuador & Paraguay), an educational NGO (Guatemala), and an educational service company (USA). His research interests lie in Pedagogy, Educational Assessment, Environmental Policy, and NPO Marketing Strategy.Dr. Ito received his M.A. from Teachers College, Columbia University, Ph. D. from University of California, Los Angeles (UCLA), MBA from Universite Paris I Pantheon-Sorbonne. He is fluent in Japanese, English, and Spanish, and is currently learning French.
---
Chair of Career Support Committee
---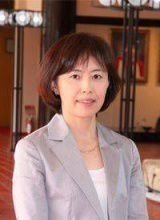 Dr. Misako Ikeda

Misako Ikeda received a Ph. D. in History/Middle East Studies from the Graduate School of Arts and Sciences, Harvard University in 1998. She taught at Koryo College and is currently a Professor at the Faculty of Global Studies, NUCB. She specializes in modern Egyptian history. Her current research focuses on the development of parliaments and constitutionalism in the nineteenth and twentieth centuries in Egypt. She teaches courses entitled Culture and Society in the Middle East, Issues of Gender, Inter-cultural Communication, and seminars. She previously taught courses given to exchange students. Those courses were: Issues of Gender in Japan, Cross-Cultural Understanding in Globalization and Topics in International Politics.
---
Presently, higher education in Japan consists of 86 national, 93 public and 607 private universities (as of March 2020). Unlike national university corporations or even public universities, which were set up by local governments or public university corporations, the private universities in Japan have been established by education corporations. For example, the NUCB Undergraduate School was established by the Kurimoto Educational Institution (KEI).

The Ministry of Education, Culture, Sports, Science and Technology (MEXT), has bound private institutions of higher learning by three legislative acts: the Private School Act; the School Education Act; and, the Basic Act on Education. In accordance with the MEXT statutes on higher education governance and administration, private universities have two distinct characteristics. Specifically, a private university is the result of an educational corporation establishing an academic institution. In the case of the NUCB Undergraduate School, leadership of the academic institution arm is held by the Chancellor, while Kurimoto Educational Institution is led by the Board Chairperson. As with other private universities in Japan, the Chancellor normally assumes both roles.
---
---