About NUCB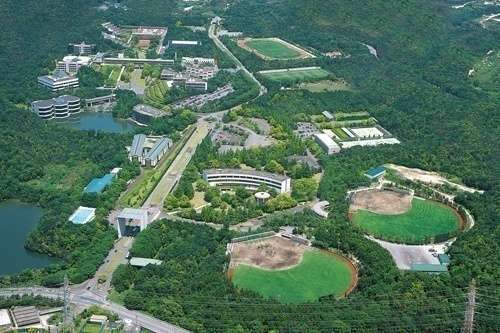 Stretching out on Nisshin campus, the best environment to learn and enjoy.
Campus Facilities

---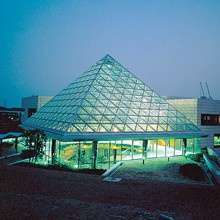 IS Building
The internal network located in this building gives instant access to information, and enables communication between faculties, staff and students.The IS Building, completed in 1988, is a high-tech structure which houses our computer labs and is the center for information management instruction.
---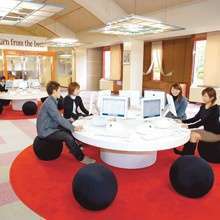 Central Information Center
The Central Information Center is a library complex equipped with the latest multimedia research instruments. The center holds over 220,000 books and valuable references. NUCB students and faculty members can access worldwide search engines to gather abundant research materials on campus.
---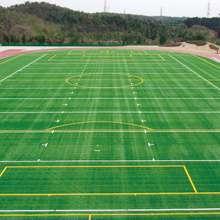 Athletics Field
NUCB's 400m running tracks that surrounds our general sporting field are paved with International Athletics Federation certified all-weather urethane. The all-weather artificial turf allows the field to be used as both a soccer field and as an American football field. With beautiful weather here in Nagoya, student clubs and individual student groups alike make the most of this professional size playing field. The tracks as well are a great place to increase muscular and cardio endurance and stamina through running.
---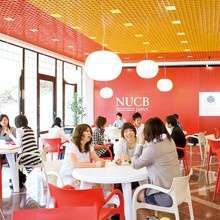 School Amenities
The Nisshin Campus Dining Services (NCDS) offers a spacious, clean, and healthy environment that allows our students, staff, and faculty to enjoy a dynamic and nutritious dining experience. The NCDS operates three full-service dining facilities, a faculty lounge, a MOS Burger restaurant, and a Seven Eleven convenience store. These dining halls and other services offer a number of a la carte, pre-paid meal cards and cash operations.
Student Clubs
---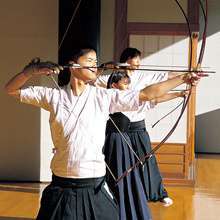 NUCB has approximately 70 student clubs that are active on campus.
For example, athletic teams such as Baseball, Golf, Soccer, Judo and Karate clubs, and general interest clubs such as International Volunteer Circle, Finance Student Society and Japanese Culture Club.
A number of international students have joined clubs and enjoyed the activities and student interactions.
Location
---
Access
---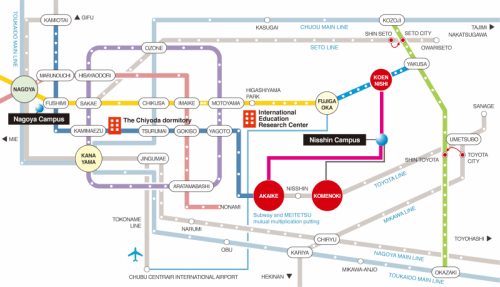 From Nagoya Station
Take the Higashiyama line to Fujigaoka station and follow the signs to transfer to the LINIMO line.
Take the LINIMO line to Koen-Nishi station (Approx. 15 min.).
Board the Meitetsu bus bound for Meishodai (NUCB) (Approx. 10 min.).
From Komenoki Station (Meitetsu, Toyota line)
Get off at Komenoki station on the Toyota line.
Take the bus bound for Meishodai (NUCB) from the stop No. 2 (Approx. 15 min.).
---
---