NUCB Undergraduate School receives full-time international students who can complete a Bachelor's degree programme in 4 years. Admission is held twice a year in April and September. Information on entry requirements and application processes are provided below.

All courses are taught in Japanese, except Global Business Studies which will be in English.
Course Overview: 4-Year Undergraduate Course
Eligibility
A healthy person (both mentally and physically) who is 18 years or older by time of entrance that can satisfy one of the conditions below.

1. Those who have completed 12 years of education or who are expected to graduate by March 2018
2. Those who have passed the university admission qualification examination (International Baccalaureate, A-levels, Abitur etc.)
3. Others who have at least the equivalent qualifications as points 1 or 2 above
Please check the applicaiton guidelines and brochure here.
Undergraduate Admission Policy
NUCB's mission is to educate innovative and ethical leaders who possess a ʻFrontier Spirit' and to create knowledge that advances business and society. Our students will have the ability to bridge the gap between New Asia and the rest of the world.

In order to train business leaders and entrepreneurs who can contribute to the business world of tomorrow, we offer an advanced education and research environment throughout our educational institutes.

Our university selects entrants who have the ability to excel in an active learning environment. We evaluate students to strict standards to ensure a high-quality education.

In particular, we will seek for the following for admission:

1. Those who have completed a high school educational curriculum and acquired the required logical thinking and communication skills necessary for university study
2. Those who can solve problems through the ability of sound judgment and reasoning
3. Those who have a broad perspective and respect for others with a willingness to learn in a diverse international community
One-on-One Skype Consultation
---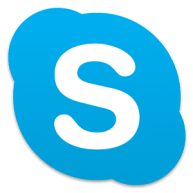 A member of the NUCB is available for one-on-one Skype conversations and consultations to answer any questions you may have on our programs, admission requirements and procedures, housing options and student life in Nagoya and in Japan, etc. Feel free to contact us with any questions
---
Mailing Address/ Contact
---
NUCB Admission Office for International Students
4-4 Sagamine Komenoki-cho Nisshin, Aichi 4700193 Japan
TEL: 0561-73-3006
FAX: 0561-73-1202
Email: intl_adm@nucba.ac.jp