Where world-class education become reality.
Since its foundation in 1953, Nagoya University of Commerce & Business has been dedicated to helping students create a path in life that is distinctly their own. The energy driving the mission of NUCB is the ambition and optimism behind a 'Frontier Spirit.'
Brief History
---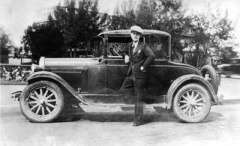 ---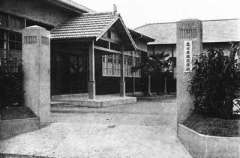 In 1935, he began a vocational institute called the Nagoya Railroad School, which was followed by a high school and a junior college. Always a visionary, Dr. Kurimoto sensed that the post-war economic and population boom in Japan would create a strong demand for an institution dedicated to business education. To this end he established NUCB.
---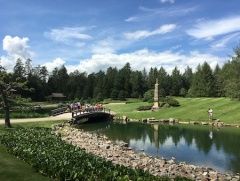 In recognition of his ideals and achievements, Dr. Yuichi Kurimoto was awarded an honorary doctorate by the University of Alberta and his name was carved on a memorial in the Kurimoto Japanese garden on their campus, a tribute to his role in the friendship between Canada and Japan and dedicating all his life to keeping up the ideals of the frontier spirit.
---
"The highest goal of education lies in helping students awaken to their hidden potential and develop it further". - Dr. Yuichi Kurimoto.

This idea, which is the cornerstone of our education policy, gave birth to our tutorial objective, which focuses on the close collaboration between student and teacher.

This innovative approach to education is aimed at educating forward-thinking leaders, capable of taking the initiative, and fulfilling their role as managers and business people. To this end, from its establishment, our university has dedicated its efforts to encourage our students to acquire practical, rather than purely academic, knowledge and skills. The structure of our curriculum emphasizes practical learning through the progressive study of a wide range of disciplines related to business and commerce administration, indispensable for our students' future careers.
---
History of NUCB
| | |
| --- | --- |
| 1953 | Nagoya University of Commerce & Business founded, Faculty of Commerce established |
| 1968 | Relocation to Nisshin campus began, Pioneering suburb locations for university campuses |
| 1976 | Computer Center opened |
| 1978 | Central Information Center (general library) opened |
| 1981 | General Language Education Center opened |
| 1986 | Campus LAN completed |
| 1996 | Study abroad program (Frontier Spirit Program) inaugurated |
| 1998 | Faculty of Global Studies established |
| 2000 | Millennium Gate completed |
| 2001 | Faculty of Management established |
| 2003 | 50th Anniversary Pole completed |
| 2005 | New study abroad program (Gap Year Program) inaugurated |
| 2006 | Accredited by AACSB International |
| 2008 | Faculty of Economics established |
| 2012 | "Career Advancement Program International" (Internship abroad) started |
| 2016 | NUCB Alliance Partner Schools (overseas affiliated schools) achieved over 100 schools |
| 2016 | BBA established |
| 2018 | Global BBA established |
---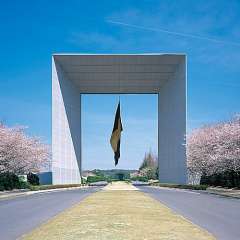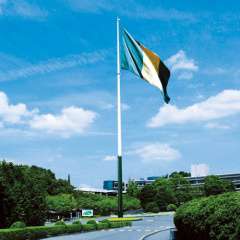 ---
VALUES
---
Our values are
Excellence in teaching and research.
Continuous quality improvement in enrollment management.
Provision of efficient, responsive and effective administration.
Determination to being innovative in our pedagogy and social orientation.
To promote practical industry-focused teaching and research hand in hand with theoretical considerations.
Inculcate ethical values in business and academic practices.
To value diversity.
To provide education from a global perspective.
To attract and maintain a high quality staff.
Utilize leading-edge educational technology in teaching and administration.