Management Board
---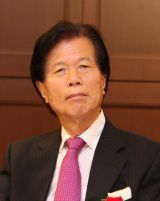 Hiroshi Kurimoto
Chancellor
It is not too much to say that it is the young people's mission to adopt to the changes from the dramatical globalization of today's business world and to challenge on new business worldwide. In light of this situation, our university will focus on raising people who can be successful in a global field.
Honorary Doctor of Laws, University of Alberta
---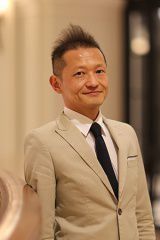 Yuji Ono
Dean of NUCB (Undergraduate School) Director, Faculty of Commerce
Dr. Yuji Ono earned his master's degree from Keio University. He is currently a professor of marketing at the NUCB. In addition to conducting research in the areas of marketing strategy, consumer behavior, and service marketing, he has participated in a university/business collaborative research project involving retail businesses and professional sports clubs.
---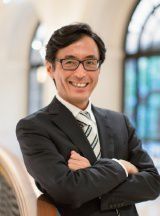 Seiichiro Iwasawa
Director, Faculty of Economics
Dr. Seiichiro Iwasawa graduated from the School of Political Science and Economics at Waseda University, obtained his MBA from Boston University, and received his Ph. D. in Economics at Harvard University. He worked as a security analyst and a quantitative analyst at Nomura Research Institute, and as a chief Japan equity strategist at Nomura Securities. He has taught courses of Behavioral Finance and Corporate Finance in the Graduate School of Global Business at Meiji University, Graduate School of Management at Kyoto University, Waseda Business School, and the School of Commerce at Waseda University.
---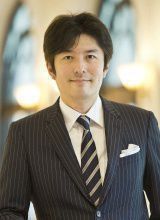 Hiroyuki Kurimoto
Director, Faculty of Management
Kurimoto graduated from School of Business Administration at Kobe University, and obtained his master's degree and doctorate degree both in Economics at Osaka University. His main topic of research was the strategy of product development, and he has published a wide range of theses regarding the analysis of competitive standardization based on product architecture and product life-cycle. His most recent research focuses on business succession and long-life companies.
---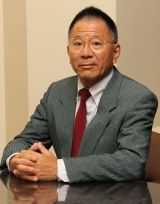 Takeshi Uemura
Director, Faculty of International Studies
After finishing his high school education in California. he then went on to earn his degrees from the University of California at Berkeley and Teachers College Columbia University in New York. He joined the Nagoya University of Commerce in 1982 and has been teaching there ever since.
---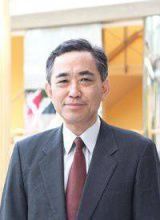 Nobuo Kawazoe
Chair of Admissions Committee
Dr. Nobuo Kawazoe is a Professor in Faculty of Economics of Nagoya University of Commerce and Business. He received B.A. and M.A. in Economics from Hitotsubashi University (Tokyo, Japan) in 1981 and Ph.D. in Medical Science from Nagoya University (Aichi, Japan) in 2015. He is an expert on Health Economics and Health Statistics, and he has been studying mainly on health-related issues of Japan and rural China for the last ten years.
---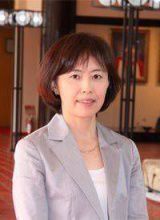 Misako Ikeda
Chair of Career support Committee
Misako Ikeda received a Ph. D. in History/Middle East Studies from the Graduate School of Arts and Sciences, Harvard University in 1998. She taught at Koryo College and is currently a Professor at the Faculty of Global Studies, NUCB. She specializes in modern Egyptian history. Her current research focuses on the development of parliaments and constitutionalism in the nineteenth and twentieth centuries in Egypt. She teaches courses entitled Culture and Society in the Middle East, Issues of Gender, Inter-cultural Communication, and seminars. She previously taught courses given to exchange students. Those courses were: Issues of Gender in Japan, Cross-Cultural Understanding in Globalization and Topics in International Politics.
---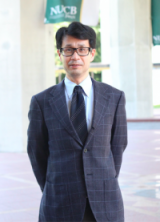 Nobuyuki Matsuo
Chair of Student Affairs Committee
Matsuo Nobuyuki graduated from the University of Tokyo and completed his doctorate coursework (ABD). He is a professor of Nagoya University of Commerce and Business. He specializes in Asian history and economy, especially Vietnam.
---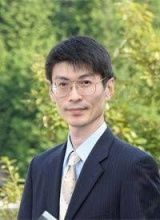 Ichiro Yoshino
Chair of Research Committee
Ichiro Yoshino is a Professor in Faculty of Economics in Nagoya University of Commerce and Business, where he has taught since 1994. He received M.Sc. in Economics from the London School of Economics & Political Science in 1988, and M.A. in Economics from Hitotsubashi University (Tokyo,Japan) in 1986. His research interests include: Competition Policy & Regulation Policy in Network Industries.
---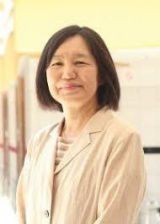 Mayumi Kamada
Chair of Faculty Development Committee
Dr. Mayumi Kamada is a Professor in the Faculty of International Studies in Nagoya University of Commerce and Business. After graduating Tsuda College in Tokyo (BA, MA), she studied at Griffith University (MPhil) and the Australian National University (Ph.D.). Her research interests are in Australia's nation-building, and she has been undertaking researches about multiculturalism, reconciliation with indigenous people, Australia's public memories of the wars, and its perspectives on Asian people. She has a long association with the Japan Association of International Relations and the Australian Studies Association of Japan (ASAJ) and is the current president of the ASAJ.