Global BBA Admission
NUCB receives full-time international students who can complete a Bachelor's degree programme in 4 years. Admission is held twice a year in April and September. Information on entry requirements and application processes are provided below.
Global Bachelor of Business Administration
Degree: Bachelor of Business Administration
Language: English (Japanese Language: Not required)
Campus: Nisshin
Enrolment: Spring (April) & Autumn (September)
Eligible Nationalities: All
Eligibility
The following qualifications represent the minimum criteria for admission. Meeting the qualifications does not guarantee admission.
Applicants must satisfy one of the conditions below:
Completed, or are expected to complete, 12 years or more of formal education
Those who hold, or are expected to hold, the university admission qualification examination (International Baccalaureate, A-levels, Abitur, etc.)
Others who have at least the equivalent qualifications as points 1 or 2 above (Please contact the admissions team in advance)
※Those that have completed a 12-year (or more) school curriculum in less than 12 years because of appropriate reasons (e.g., skipping grades), will be regarded as having met the above requirements. In order to prove eligibility, the applicant is required to submit an official document explaining the reason(s) for the early completion.
※Those who have passed an examination demonstrating academic ability equivalent to 12 years of formal education, such as the GED (General Educational Development) test or another high school equivalency exam are eligible to apply.
English Ability
An official score of TOEFL, IELTS, or TOEIC is required of all non-native speakers unless the language of instruction at high school for all three years was 100% in English:
TOEFL iBT®: 61
IELTS: 5.5 (Overall Band)
TOEIC®: 700
PTE 50
Eiken: Grade pre-1
SAT evidence-based reading and writing 540
IB English: 4 and higher
AP English Language ・Literature: 4 or higher
ACT English: 21 and above
Duolingo: 90 or higher
※Tests must be taken within 2 years of the date of application.
Please contact admissions if you have evidence of other English proficiency scores such as A-level, TEPS, HKDSE, MUET, GEPT etc. Students may also use Initial View or Vericant as an additional way to showcase English proficiency.
TOEFL scores can be sent via ETS. The institution code of NUCB is B407. If you provide your IELTS TRF number you do not need to submit an original test version.
Interviews & Exams
An interview and written exam are required of all applicants. Domestic applicants (residents of Japan) must come to one of NUCB's campuses. For residents outside of Japan, we will use online conference software.
Optional Testing
NUCB conducts a holistic overview of a candidate in respect to admissions. Therefore, there are no minimum requirements or specific courses to be taken. Those that have taken university admissions qualifications such as IB, SAT, AP etc, will be used alongside other exam results and credentials, to evaluate applicants in our university admissions process.
SAT Code: 7963
AP Code: 4627
IB Code: 038743
APPLICATION DEADLINES
* Domestic Only

Interview dates are within 3 weeks after all application documents have been received. Tuition payment will be required within 3 weeks after the admission announcement.
Admission for 2020
| Stage | Spring | Autumn |
| --- | --- | --- |
| 1 | 2019 Jun 7 ~ Jun 14 | 2019 Oct 11 ~ Oct 18 |
| 2 | 2019 Jul 12 ~ Jul 19 | 2019 Nov 08 ~ Nov 15 |
| 3 | 2019 Sep 13 ~ Sep 20 | 2019 Dec 02 ~ Dec 09 |
| 4 | 2019 Oct 11 ~ Oct 18 | 2020 Jan 10 ~ Jan 17 |
| 5 | 2019 Nov 08 ~ Nov 15 | 2020 Jan 31 ~ Feb 07 |
| 6 | 2020 Dec 02 ~ Dec 09 | 2020 Mar 02 ~ Mar 09 |
| 7 | 2020 Jan 10 ~ Feb 07* | 2020 Apr 06 ~ Apr 13 |
| 8 | --- | 2020 May 07 ~ Jun 05 |
| 9 | --- | 2020 Jun 08 ~ Jul 14* |
How to Apply
Check your eligibility above
Fill out the online application here
Pay the application fee here
Send your documents required via registered mail as described in the application guide here
Complete the online Written Exam. Details to be sent via e-mail
Those in Japan must attend an interview in either Tokyo, Osaka or Nisshin. Overseas applicants can use video conference software such as Skype or Zoom
Receive notification of application result via email and post
Accepted Students, please follow the document and payment procedures. Information to be sent via email and post
Plagiarism
NUCB has a zero-tolerance policy with regards to plagiarism. Any essays found to be plagiarized will result in an automatic rejection of the application.
Skype Consultation
---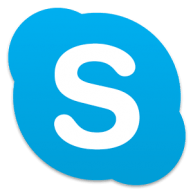 A member of the admissions team is available for one-on-one Skype consultations to answer any questions you may have on our programs, admission requirements and procedures, housing options and student life in Nagoya and in Japan, etc.

Account: adm_nucb