Budding Entrepreneurs at NUCB!
---
We are joined by Vithal, a Global BBA student in his second year, who has recently started his own business in the jewelry industry.
Can you tell us more about JPANS how the idea came about?
---
For almost my whole life, I've been working with diamonds, attending various exhibitions and watching my father closely. I always knew that I would be in the industry. It's fast-paced, highly dynamic and if I'm honest - really fun.

After coming home from India, the Japanese lockdown gave me ample time to think about what I wanted to do and the next couple years of my life. Like for a lot of us, our parents are our mentors and role models and mine are no different.

After talking to my father, he urged me to try do something and I settled upon making my own business. Since I was living at home and doing classes online I thought I should make the most out of this time and the opportunity I had and so JPANS was born!
You have an interesting company philosophy, can you tell us more about it?
To the general public, jewelry is a luxury good. And it is.

But often the misconception is that jewelry must be expensive, unattainable or it's fake if the price sounds too good to be true.

JPANS, and our new B2C brand JIANA intends to challenge this truth that has been determined by society. Diamonds are affordable. Sapphires are attainable. Nothing is out of reach. And so with our highly competitive and compelling pricing, we aim to change the perception of consumers - that jewelry is not just for the millionaires and looking good has to cost a lot.
During the last break, you did a diamond course - what was it?
---
As aforementioned, I did the Gemological Institute of America (GIA) certification to become an expertise in diamond grading. It was a three-month course that connected budding and professional assorters with a wide range of experience.

Much to my surprise, I was the youngest one there as the age ranged from 19 to 50. Furthermore, it was quite competitive because if you didn't get 95% of the answers right you would get kicked off the course completely and start again another time. It was very intensive but highly rewarding - I made some good connections and got my certification in the end.

---
You enlisted a fellow classmate to help you out - what qualities did you see in Rob?
---
Rob has a set of skills and knowledge that I cannot grasp.

As he was raised in an environment that focused heavily on media and marketing (which came from his family's business), he was the perfect fit as I started to grow in scale and needed to think about the branding and promotion of JPANS and subsequently, JIANA.

While he wasn't familiar with jewelry, I really appreciate how fast he's learned various diamond grading insights and adapted to the industry. Most importantly, he has experience in managing social media, branding, and consumer marketing.
Recently you attended a fair in Tokyo, how was it?
International Jewellery Tokyo (IJT) is the biggest jewelry exhibition in Japan - with three annual events: one in Spring, Summer, and Autumn.

I've been to IJT before and it's always an amazing time to see and learn what the players in the industry are doing. IJT Autumn was JPANS' first time exhibiting at any event so it was a little nerve-racking and stressful. Since we planned ahead, we were right in front of one of the entrances to the exhibition hall and the foot traffic was always very busy.

For the rest of my staff, it was all their first time participating in an event of this scale so it was a worthwhile opportunity for me to brush up on my salesmanship, team management and leadership. We'll be exhibiting at the next IJT in January so if you're in Tokyo around January '21 please come see us!

---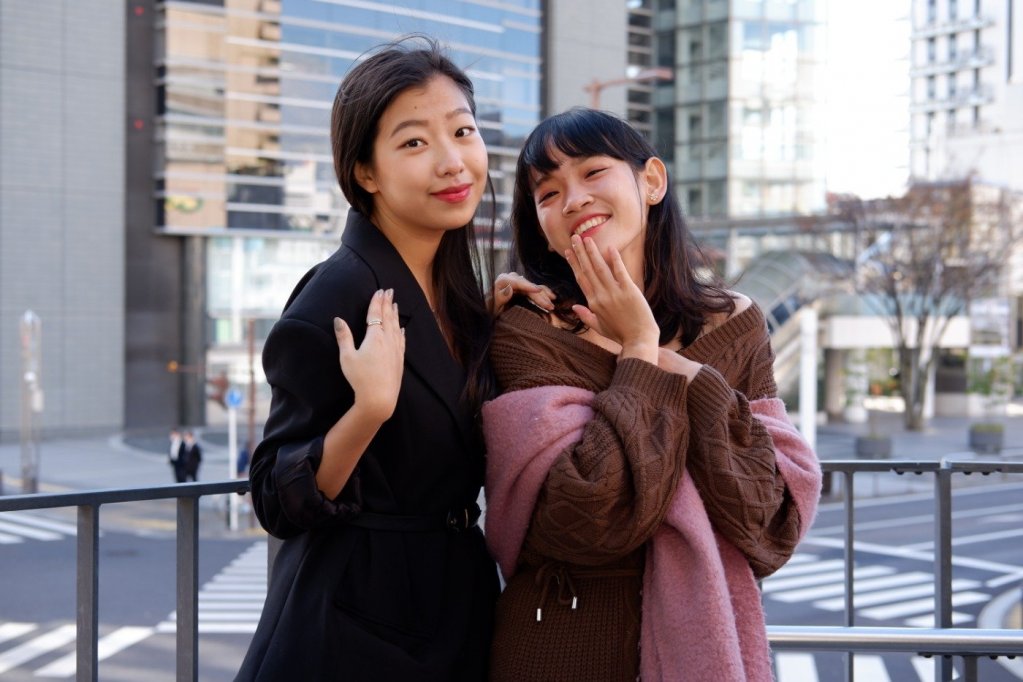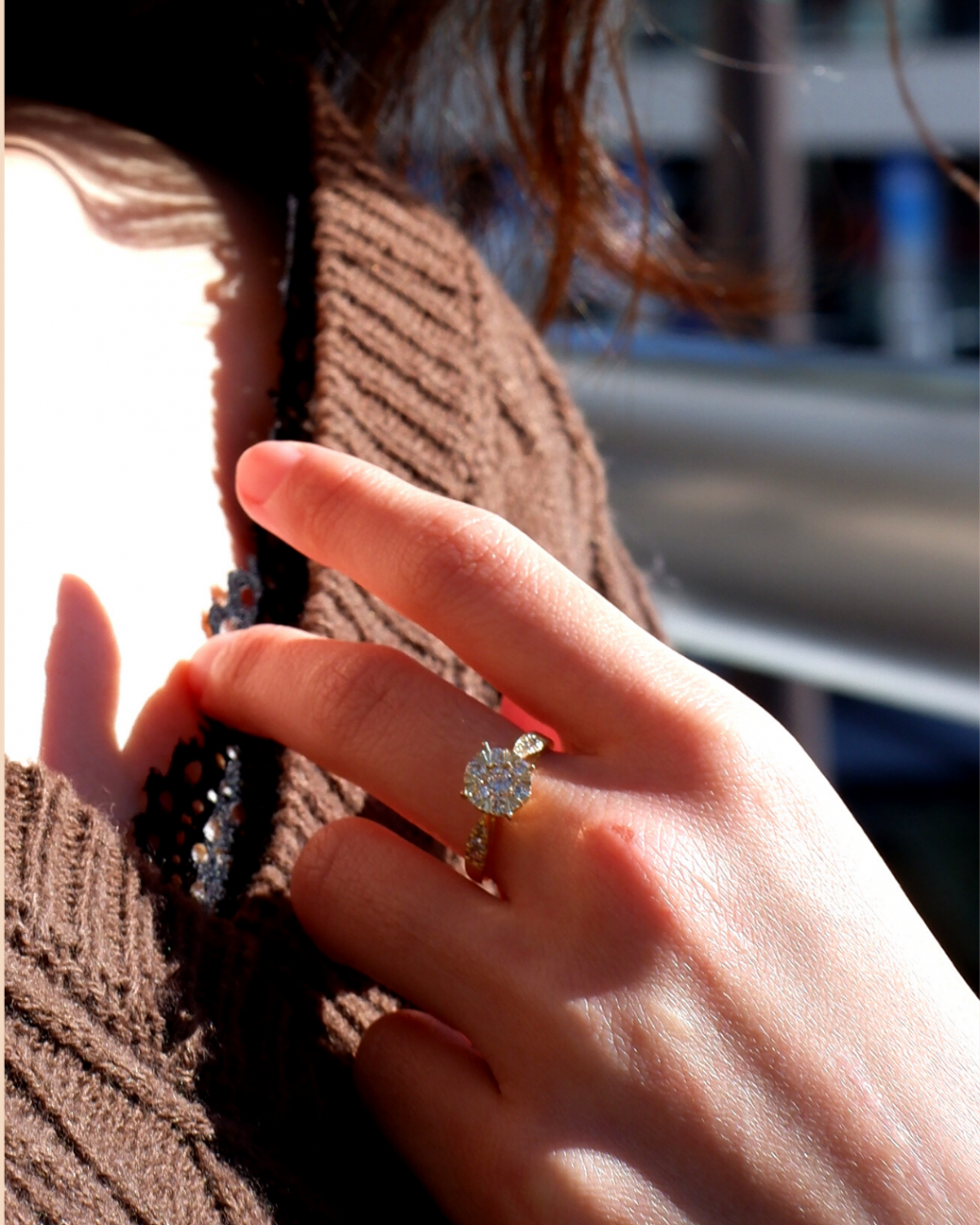 What have you learned from NUCB that has helped you in starting the company? Any courses or professors in particular?
One of my all-time favorite courses was 'Doing Business in Japan' by Professor Hakeem.

Despite the fact I wasn't new to the inner workings of Japanese businesses, it was a good course to brush up on Japanese corporate culture and to share my work experience in Japan.

More recently, I enjoyed the Online Summer Programme which focused on 'Leading Through a Crisis' because I got to apply some of the key insights of entrepreneurship and crisis management to JPANS - only a couple of months old at the time.
Do you think it is easy to be an entrepreneur in Japan?
It's hard to say. Being able to speak and connect to people in Japanese really gives me an edge over those who may not be able to speak it yet.

It's like that old saying - "Speak to a man in a language he understands and it goes to his mind. But speak to a man in his language and it goes to his heart."

Also, the amount of bureaucracy in Japan may drive some people insane. I'm a go-getter and often my plans are slowed down by the amount of paperwork I'm subjected to or an employee needs very specific and detailed instructions in what to do and how to do so.

If you're looking to start your own business I suggest you look into the industry you want to operate in first before making any commitments. Other than that, if you work hard, keep the effort consistent and sustainable you'll do better than 99% of the other people out there.

However, I really want to emphasize that foreigners with student visa status can also open their own business in Japan. You can become a sole proprietor given that you only work the number of hours you are allowed by the government of Japan. It is one of the easiest processes and if you are interested then I will help you register your company.

Follow their business journey here: @jpans.jp If you're interested in buying jewelry yourself @jiana.jp
---
---