Global BBA - Internship experience: German Entrepreneurship Asia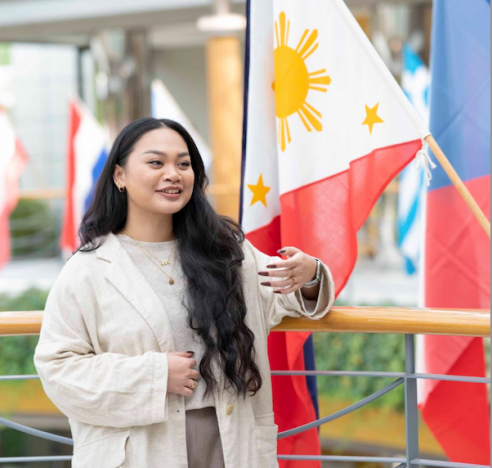 We are joined today by Monica, a 4th year student on the Global BBA Program.

She is currently doing an internship at German Entrepreneurship Asia, is a student Ambassador for Inside LVMH, as well as Co-Head of Marketing for the NUCB Student Representative Council. We caught up with her to learn more about her recent activities and plans for the future.

---
Can you introduce yourself, and tell us a little bit about why you chose NUCB?
---
I was born and raised in the Philippines, and moved to Japan at the age of ten, and spent three and a half years in the United States. I chose NUCB because of its array of topics in an all English taught curriculum as well as its diverse student body.
Can you tell us more about the internship?
I have been on a paid internship for a company called GEA (German Entrepreneurship Asia) since February 2022. They specialize in building collaboration structures between governments, corporates, investors, and startups in the innovation ecosystems of Asia and Europe. They focus on facilitating global market expansion for startups, in order to develop them into internationally recognized and successful ventures.
What have been some of your main tasks? How has NUCB helped you?

---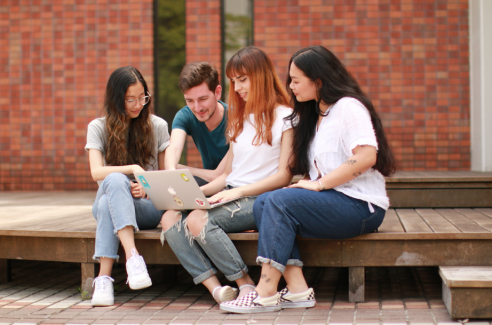 As a marketing intern, I work for both the Tokyo and Singapore offices, often involving meeting different clients in multiple time zones.
Some of my roles include, researching and designing content in both English and Japanese for social media, assisting in market analysis and research for team projects, and assisting in collecting statistics for marketing reports.

I currently work around 12-14 hours per week, and since the NUCB winter break is 3-4 months long, it has allowed me to give ample time to the projects.

Relating my experience back to NUCB, I believe my experience with the case method has helped me to have the confidence and ability to coordinate with high level clients and peers with much more experience than I have.

Also, since there are a lot of meetings where I have to utilize my note taking and fact checking skills - similar to cases, I can get to grips with the requirements quickly and smoothly which has been praised by the company.
---
What are you most proud of? What would you like to tell others thinking of an internship?

---
Before the internship, I sometimes questioned if I had the skills required to stand out and make a difference. Since taking the internship, my ideas have been well received, and my peers and superiors have taken time to praise the work I have done in such a short amount of time. I would therefore just like to remind students to take on challenges, there are always benefits to be taken, and we are more capable than we think.
---
You are now a INSIDE LVMH Japan Student Ambassador, can you tell us more about this project?

---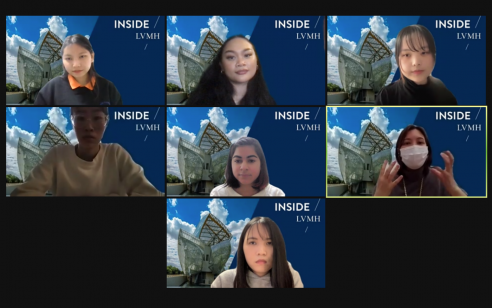 During Women's Awareness Month, I recently facilitated a Women Empowerment webinar with two executive guests under the LVMH Maison (Chaumet and Berluti).

I am very proud of this opportunity - as a woman, part of the LGBTQI+ community, and a foreigner in Japan, when given the opportunity we should speak up on issues of equality.

As a group facilitator, I was asked to drive the conversation and ask questions to guest speakers to discuss women empowerment.
---
---