Assistant Professor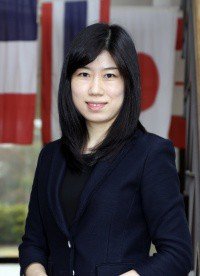 Biography
Dr. Guihua Zhao received her Ph.D. (Education) at The University of Tokyo majoring in Educational Anthropology. She is currently working in Migration and Settlement of East Asians and Educational Strategies for Future Generations. She has had various educational experiences in China, South Korea, and Japan. She began her current employment at NUCB from 2017.

Research Interests
Educational Anthropology, Asian Studies
Final Education
Ph.D., The University of Tokyo
Academic Papers
Guihua Zhao (2021) Migrants and Their Languages in East Asia. Annual Review of the Japan Society for Intercultural Studies 19 :978-4-86258-119-8
Guihua Zhao (2019) International Migration of Ex- International Students of the Korean Chinese parents and Their Children Education: Educational Strategies and Conflicts on Transfer. The Journal of East Asian Educational Research 7
Grants
(2017) A study of Korean Chinese who have studied in Japan and transnational social space in East Asia. Japan Society for the Promotion of Science Co-researcher
Book & Case Publishing
Asai Takuya (2020) A Textbook for Childcare Support Staff. Ichigeisha
KwonHyangsuk,MiyajimaMika (2020) Korean Chinese Migration and East Asia: Research on the Trajectory of Former International Students in Japan. Sairyusha
Guihua ZHAO (2016) Education and Language of Migrants:An Ethnography of Korean Chinese. Sangensha Publishers Inc.