Commerce Associate Professor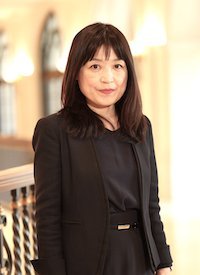 Biography
Master of Business Administration (MBA) and a Doctor of Commerce (PhD)from Hitotsubashi University.
Before joining NUCB, worked as an adjunct lecturer at the Graduate School of Business Administration, Hitotsubashi University. Specializes in consumer behavior, marketing, and consumer culture theory. I am particularly interested in the process of institutionalization in market creation, i.e., the process by which products or services with a negative image come to belegitimized by society.
In recent years, I have been working on clarifying the role of marketing in relation to changes in gender norms using text mining such as SNS.

Research Interests
Consumer Behavior, Marketing
Final Education
Ph.D., Hitotsubashi University