Higashiyama Annex
Higashiyama Annex-Living with local Japanese students
---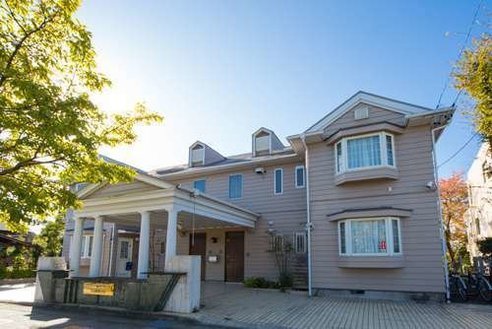 This is a shared house that can accommodate 8 female undergraduate students (ratio of international students to Japanese students = 4:4). It is a good opportunity for international students to learn the Japanese lifestyle and other cultures through living together.

It is located in a quiet area of Nagoya, outside of the city core, close to Higashiyama park.
Comfortable living space
An individual room is allocated for each resident and there are two living rooms with a wide kitchen attached for each, as well as 2 bathrooms, 1 shower room, and 4 restrooms. The 2 large kitchens are equipped with refrigerators, microwaves, washing machines, and stoves; for the 8 private individual rooms (lockable), each is equipped with an air conditioner, a bed, a desk, a chair, and lighting.

(Capacity: 8 people / 2 stories)
Equipment and facility
Shared space: Kitchen (both gas and IH) / Refrigerator / Microwave oven / Washing machine / Dining table / Air conditioner
Private room: Air conditioner / Lighting / Desk / Chair / Safe box
Expenses
Moving-in fee: 50,000 JPY
Monthly rent: 51,500 JPY
Monthly Housing Scholarship available
Monthly utility charges: 9,250 JPY
Monthly common service fee: 3,000 JPY
※From January 2023, the monthly utility and maintenance fees will be increased.
Monthly utility charges: 9,250 JPY > 10,000 JPY
Monthly maintenance fee: 3,000 JPY > 5,000 JPY
---
---