Sagamine I・II・III Dormitory
Sagamine Dormitory-walkable distance from the campus
---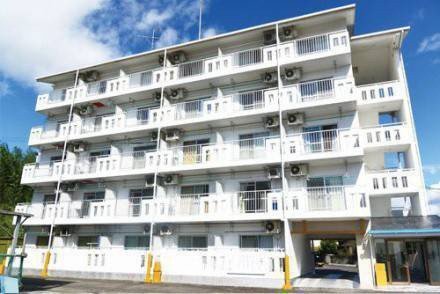 This is the closest dormitory to the campus. Both Japanese and international students stay here.

You can walk or cycle to the university, and on rainy days, you can also take the bus to the university in about 7 minutes.
---
Comfortable living space
---
The dormitory rooms are all single occupancy (1-room type) and include a kitchen, toilet, and bathroom. They are equipped with an air conditioner, bed frame, and electric appliances.
Sagamine I Dormitory: 24 rooms (11 square meters) / 3-stories
Sagamine II Dormitory: 29 rooms (15 square meters) / 5-stories
Sagamine III Dormitory: 24 rooms (11 square meters) / 4-stories
Equipment and facility
Kitchen / bathroom / toilet / desk / chair / bed frame / air conditioner / refrigerator / kitchen stove (Sagamine I and III: gas; Sagamine II: IH) / microwave oven / lighting equipment / washing machine (I and III only)
Expenses
Move-in fee: 50,000 JPY
Monthly rent: I: 24,500 JPY・II: 27,500 JPY・III: 26,000 JPY
Monthly Housing Scholarship available
Monthly utility charges: 8,750 JPY
Monthly common service fee: 3,000 JPY
---
---