Sanbongi Campus Dormitory
Sanbongi-Campus Dormitory (for male students) - Convenient commute to the campus
---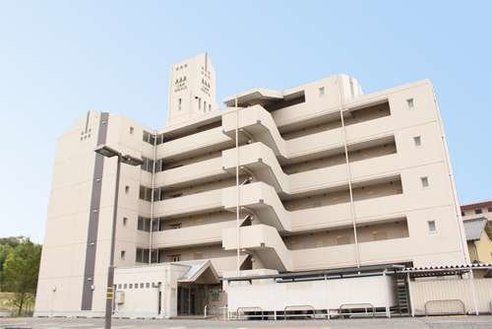 Located in the Sanbongi area of Nisshin City, it is in a very convenient location from where students can commute to the campus by bicycle, bus (7 minutes) or even by walking.

By being close to the campus, students can make the best out of the short commuting time and the numerous club & circle activities on campus.
---
Comfortable living space
---
The dormitory rooms come in 3 different types: (101 rooms spread out over 6 floors)

In addition to the living room, kitchen, bathroom and toilet, NUCB Undergraduate School also provides furniture and electric appliance in the room. The dormitory entrance is equipped with an auto-lock to provide a safe and secure environment for the students.

Single occupancy,
Shared type: individual rooms with shared bathroom and kitchen,
Large single occupancy room (twice the size of the normal single occupancy room).
Available furniture and electric appliances
1 desk, 1 chair, 1 bed frame, 1 closet
1 air conditioner, 1 refrigerator, 1 IH stove, 1 microwave oven
Expenses
Moving-in fee: 50,000 JPY
Monthly rent: Single: 34,000 JPY・Shared: 26,000 JPY・Large single: 46,000 JPY
Monthly Housing Scholarship available
Monthly utility charges: 8,750 JPY
Monthly maintenance fee: 3,000 JPY
※From January 2023, the monthly utility and maintenance fees will be increased.
Monthly utility charges: 8,750 JPY > 10,000 JPY
Monthly maintenance fee: 3,000 JPY > 5,000 JPY
---