Director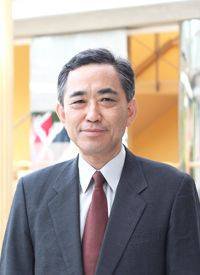 Biography
Dr. Nobuo Kawazoe is a Professor in Faculty of Economics of NUCB.
He received B.A. and M.A. in Economics from Hitotsubashi University (Tokyo, Japan) in 1981 and Ph.D. in Medical Science from Nagoya University (Aichi, Japan) in 2015.
He is an expert of Health Economics and Health Statistics, and he has been studying mainly on health related issues of Japan and rural China for the last ten years.
Research Interests
Health Economics, Health Statistics
Final Education
Ph.D., Nagoya University
Academic Papers
Nobuo Kawazoe (2023) Examining transportation-mode changes during COVID-19 in Toyama, Japan. Regional Studies, Regional Science :2168-1376
Nobuo Kawazoe (2022) Promoting urban light rail transit in a compact city context: The case of Toyama City, Japan. Regional Studies, Regional Science :21681376
Nobuo Kawazoe (2022) Promoting Transportation Policies in the Context of Compact City Strategies: The Case of Toyama City, Japan. The Annals of Regional Science :0570-1864
Nobuo Kawazoe (2020) Assessing Knowledge-Based and Perceived Health Literacy Among Japanese Adolescents: A Cross-Sectional Study. Global Pediatric Health 7
Nobuo Kawazoe (2019) Expanding the prevailing behavioral model in a social marketing context: A case study of an eco-point system to promote eco-policies in Toyota City, Japan. Journal of Nonprofit & Public Sector Marketing
Nobuo Kawazoe (2019) Assessing and promoting eco-policies in Toyota City, Japan. Policy Design and Practice
Nobuo Kawazoe (2018) Prevalence of hypertension and hypertension control rates among elderly adults during the cold season in rural Northeast China: a cross-sectional study. Journal of rural medicine 13 (1) :1880-487X
Nobuo Kawazoe (2017) Item response theory analysis of the Utrecht Work Engagement Scale for Students (UWES-S) using a sample of Japanese university and college students majoring medical science, nursing, and natural science. BMC Research Notes 10 :1756-0500
Nobuo Kawazoe (2017) The associations between socio-demographic factors and environmental knowledge in the city of Toyota, Japan. Applied Environmental Education & Communication 16 (4) :1533-0389
Nobuo Kawazoe (2017) A New Functional Health Literacy Scale for Japanese Young Adults Based on Item Response Theory. Asia Pacific Journal of Public Health :1010-5395