Director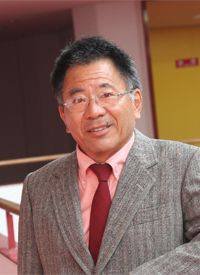 Biography
After Takeshi Uemura (Tak) left Japan as a high school student, he finished his education in California Public Schools. He then went on to earn his degrees from the University of California at Berkeley and Teachers College Columbia University in New York.

While he was in New York, he was inspired by two influential language educators. Dr. John Fanselow from Teachers College Columbia University. and Dr. Caleb Gattegno from the Educational Solutions. Their unorthodox teaching methods have inspired him to become a TESOL instructor.
He has taught at a number of colleges in the states. From Cal State University to Staten Island College, La Guardia College, CUNY in New York.

He joined the Nagoya University of Commerce in 1982 and has been teaching there ever since. He also had been conducting intensive teachers training courses at TESOL MA Program Teachers College Columbia University in Tokyo from 1988 to 2007.

He has created countless students' learning materials mainly using authentic sources. As a team member of Dr. John Fanselow's forth coming book, "Huh? Oh. Aha! Activities for Student-Centered Language Learning". His students will no doubt have a chance to explore something that they have never experienced from their normal language classes. Something they can treasure and remember for their rest of their life journey. And nothing can stop their spirit of learning and discovering that will persist as long as they live.
Research Interests
Professor of TESOL、Language Education
Final Education
M.Ed., Teachers College, Columbia University