NUCB's 29th Annual Speech Contest
NUCB held its 29th Annual Speech Contest on Wednesday July 10th, 2019. In order to make it easier for the students to speak about something that was important to them, the topic of each speech was left up to the students to decide. As a result, we had a varied assortment of speeches covering a wide range of topics. 13 students participated and each of the students presented their speech excellently.

The students were evaluated on three criteria: English Proficiency, Content and Presentation. They also had to limit their speeches to 4 minutes. Any speech that went overtime was penalized. While some of the students initially struggled to come up with topics or to write their speeches, they were all able successfully present their speeches.

AWARDS
There are 3 distinct awards for the winners of the contest:
- Judges' award (decided by a panel of 3 professors)
- Students' award (voted by the students in the audience)
- Faculty and staff award (voted by the members of faculty and staff)

While the panel of Judges decides on a winner based on the criteria mentioned above, the students and faculty are encouraged to vote as objectively as possible for the speeches they believed best fit the three judgement criteria.

the 29th Speech contest winners are:

Wen Tao Han was awarded the Judges' Award with his speech titled "Overcoming Fear."
Aimi Torii was awarded the Faculty Award with her speech "Believe in Yourself."
Ryusuke Goto was awarded the Students' Award with his speech "Do What Interests You!"

Congratulations to all the Participants! we look forward to seeing more amazing speeches next year.
---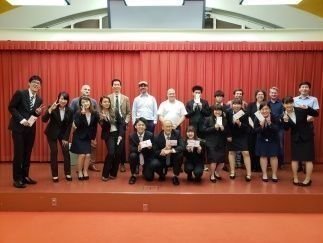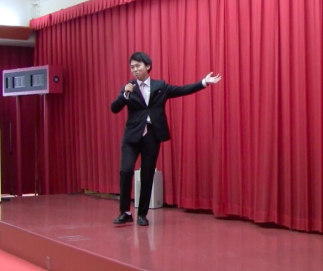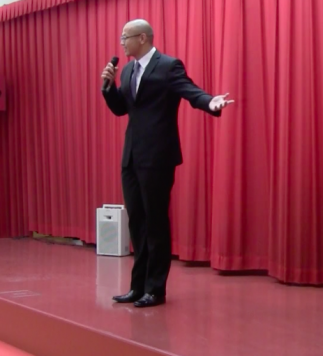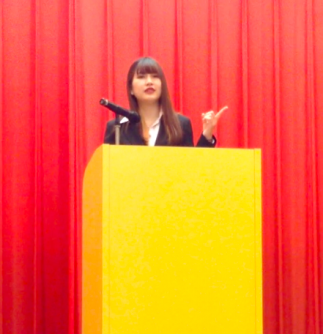 ---