About the Faculty of Management
What do you learn in the Faculty of Management?
---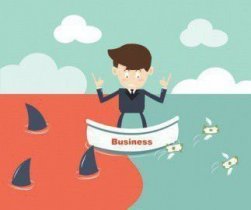 In order to understand the Faculty of Management, we must define management.

Management is a discipline to think about how to effectively allocate and use management resources of people, things, money, and information, which thereby enriches a company.

Essentially, there are two major research areas that the Faculty of Management deals with: organization and strategy. The famed business scholar Alfred Chandler taught that "organization follows strategy." Although there are various views on the interpretation of this concept throughout history, the basic takeaway from these words of wisdom are that any manager must always be mindful of "organization" and "strategy".
Management Strategy
Organizational Strategy
Ideally, everyone should study both courses, but here let us delve into management strategies, at first.
What is management strategy?
Strategy is a concept that has often been associated with winning wars throughout history. Consider, for example, the ancient Chinese military strategist Sun Tzu who wrote 'The Art of War', or, in more recent times, the European political, intellectual and military strategist, General Carl von Clausewitz, whose unfinished work 'On War' is considered the best political-military strategy ever published.

While modern-day companies do not battle with weapons to inflict pain and suffering, all companies use their assets to the fullest extent to fight competitors. In other words, a good business strategy will help a company maintain an edge over its rival.
Positioning theory
Resource-based theory
40 years ago, a professor at Harvard University named Michael Porter theorized that a firm should think about positioning theory itself in its industry in a way that enables it to achieve a competitive advantage.

However, if there is a difference in the performance of two companies that adopt the same position, then there is also a weakness that the positioning theory cannot explain.

Noted business scholar, Dr. Jay B. Barney, is an American professor in strategic management, best known for his contributions to the resource-based theory of competitive advantage. Dr. Barney is one of the most often cited scholars in the field of strategic management and as such as he has contributed to the development of theories regarding management.
In terms of management, the fact that "there are various perspectives in management" is more important than which way of thinking is correct, and it is not that management that seeks one correct answer. If there is such an answer, it will be less interesting as an academic subject.
Characteristics of the Faculty of Business
The biggest advantage of studying in the Faculty of Management at the NUCB Undergraduate School is that it has faculty members with a wealth of practical experience.

Our faculty members have practical experience in various industries, such as serving in corporate management, or as management consultants, and even working in small and medium-sized companies. Thus, a key difference between our Faculty of Management and other universities is that our lectures are taught by real-world business professionals using real-world cases, as opposed to pure academics who only understand theories, but lack hands-on experience.
---
---