Prayer Room Opened, Community Pavilion - Nisshin Campus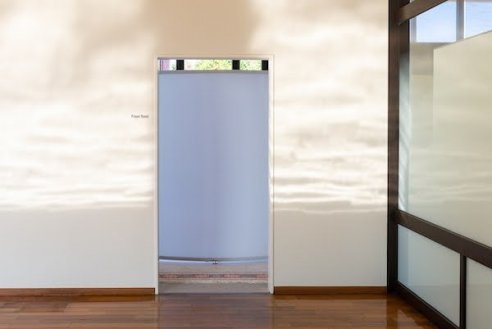 A prayer room was opened in 2022 in the Community Pavilion at Nisshin Campus for students, faculty and staff who need to pray based on their culture and religion to serve the needs of increased diversity in nationalities, cultures and religions at NUCB.

Our school offers a world-class education and research environment for many students and researchers with different nationalities and cultural and religious backgrounds. The installment of the prayer room is part of our efforts of internationalization and is aimed at creating an on-campus environment that allows people from various cultural backgrounds to come together. We hope the room will serve as a place for international exchange and understanding between different cultures.
Diversity at the heart of our practices
We are proud that we have over 50 nationalities represented in our student body as well as faculty from Pakistan, Australia, Indonesia, China, Hong Kong, Philippines, USA, Canada, Singapore and Korea, making us one of the most diverse universities in Japan. We also have an expanding network of 120 partner universities in 52 countries and regions (as of October, 2022.), recently becoming the 68th member in the world to become a full member of the PIM Network.

Our university places diversity and inclusion at the heart of its practices to bring unique voices to a student-led classroom to bring out the best environment for the Case Method. Diversity is also part of our diploma policy requiring students to understand the importance of geography, gender, and generation.
---
---