Japan University Accreditation Association (JUAA) 2021
Assurance of the Quality of Education
---
As a result of the accreditation evaluation by the Japan University Accreditation Association, the university was recognized as meeting the university evaluation standards.
---
NUCB undergraduate school has been accredited by the Japan University Accreditation Association (JUAA) after meeting their evaluation standards.
---
As a result of the revision of the School Education Law, starting in 2004, universities are required to undergo an evaluation by a university evaluation organization certified by the Minister of Education, Culture, Sports, Science and Technology once every seven years regarding the overall status of education and research, organizational management, and facilities and equipment.

The university's education and research, based on the three pillars, "frontier spirit," "teacher-student relations," and "internationalism" were evaluated appropriately.

The evaluation report also states, "In order to prove the level of achievement of the learning outcomes for students as stated in the degree awarding policy, the university grasps and evaluates the learning outcomes using measurement indicators based on the standards of international accreditation organizations, and uses this information to improve its educational programs. The school received high marks for its education in line with international standards.
---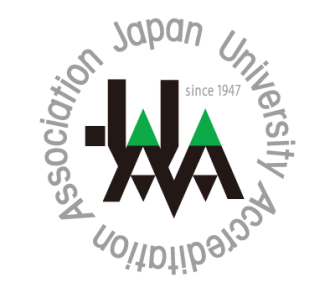 ---
Self-inspection and evaluation report (Japanese)
---
Evaluation Report of the Institutional Accreditation of Universities (Japanese)
---