Global BBA Application for 2022 Starting soon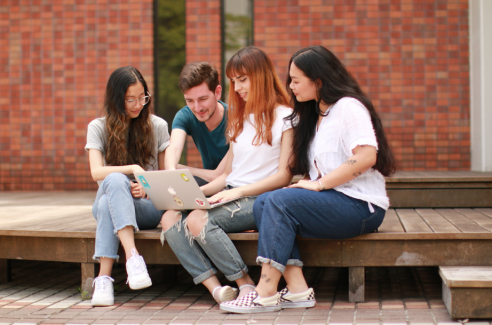 Applications for the Global BBA Program for entrance in 2022 (Spring / Autumn) are starting soon.

Since its inception, the only English-taught Global BBA Program in Japan has gone from strength to strength each year, focusing on academically outstanding students who are able to excel in our active learning environment using case methodology.

We have one of the most diverse campuses in Japan, where each year we bring in around 200 international students from over 35 different nationalities to our Nisshin Campus. 2021 will see full-time students come from countries and regions such as Hong Kong, Kazakhstan, Libya, China, Mexico, America, Thailand, India, and Indonesia.

Applicants also come from various curriculums such as the International Baccalaureate (IB), A-Levels, CBSE, National Curriculums, and the Ontario SSD.

Since our admissions committee conducts a stringent review of application materials and conducts interviews of applicants, we ensure to select the highest quality of applicants and best fit to succeed in our challenging yet rewarding program.
---
---
Application Dates
---
| Stage | Application Dates Spring 2022 | Application Dates Autumn 2022 |
| --- | --- | --- |
| 1 | 2021 Jun 07 - Jun 18 | 2021 Oct 11 - Oct 22 |
| 2 | 2021 Jul 12 - Jul 23 | 2021 Nov 08 - Nov 19 |
| 3 | 2021 Sep 06 - Sep 17 | 2021 Nov 29 - Dec 10 |
| 4 | 2021 Oct 11 - Oct 22 | 2022 Jan 17 - Jan 28 |
| 5 | 2021 Nov 08 - Nov 19 | 2022 Feb 07 - Feb 18 |
| 6 | 2021 Nov 29 - Dec 10 | 2022 Mar 07 - Mar 18 |
| 7 | 2022 Jan 17 - Feb 04* | 2022 Apr 04 - Apr 15 |
| 8 | - | 2022 May 16 - May 27 |
| 9 | - | 2022 Jun 13 - Jul 08* |
---
* Domestic applicants only・Those that hold a valid residence status for Japan
---
---
4-4 Sagamine, Komenoki-cho, Nisshin, Aichi, 470-0193, Japan
NUCB Undergraduate School Admissions Office, International Division
---