Faculty Interview: Hideharu Isono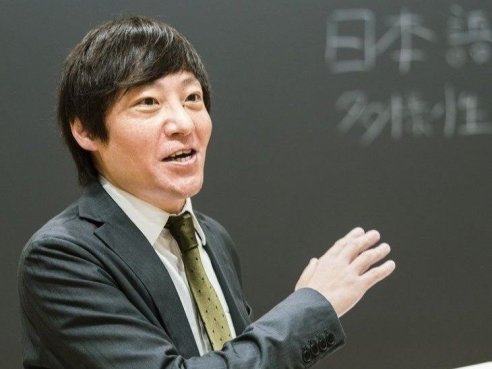 Today we are joined by Hideharu Isono, Professor at NUCB Undergraduate School

Dr. Isono earned his Ph.D. in Japanese Language Education from Graduate School of Humanities, Tokyo Metropolitan University, Japan. He has taught Japanese and Sociolinguistics at Chung-Ang University (Korea) and Osaka University (Japan) as an Associate Professor. His research interests include Linguistic Landscape research for Japanese Language Education and Content-Based Instruction (CBI).

He currently teaches Introductory Japanese (0,1,2,3,4) on the Global BBA Program, as well as Critical Thinking, Language Expression, Advanced Japanese Communication in Multicultural Contexts, Cross-Cultural Communication, and Seminar for those studying in Japanese.
---
Why should students choose NUCB as their university?

NUCB has achieved world-standard accreditation from the American Organization AACSB, and is at the forefront of education not only for Japanese students but also for international students.

In addition, there are many international faculty members, faculty who have vast experience in teaching overseas, faculty members who are producing exceptional research, and faculty members who have practical experience.

Not to mention the state-of-the-art campus facilities and international students from more than 40 countries. We provide an environment that fully supports students from admission to graduation.
What levels of Japanese are on offer at NUCB?
Depending on your fluency, courses will vary from an 'introductory' level to 'advanced' and even further to learn about language expression and cultural contexts.
Level 1: Introductory Japanese (0-4)
Level 2: Intermediate Japanese Reading (A/B)
Level 3: Introductory Japanese Pre-Intermediate (A/B)
Level 4: Advanced Japanese Reading & Grammar / Advanced Japanese Speaking (A/B)
Level 5: Advanced Japanese Communication in Multicultural Contexts (A/B)
What are the benefits of participating in a speech contest for international students?

I think it is very difficult for international students to start using Japanese as a foreign language. However, giving a speech in public using expressions that are different from everyday conversation leads to new learning.
What does the future hold for Japan?

The number of foreign residents will increase at an accelerating rate, and a multilingual and multicultural society will be created, such as the government's plan for 300,000 international students, promotion of economic cooperation agreements with various countries, and employment of foreigners through a system outside the specified skills. Therefore, it is important to develop into a society of multicultural understanding based on discussions involving not only Japanese but also foreign residents.
---
---