Finding Your University - Is NUCB The Right Fit For You?
---
Choosing your university is a big deal. There are so many questions that you must answer before coming to your decision. After all, you are going to spend 4 years of some of the most important years of your life there.

Nowadays there are an abundance of choices across the world, not only university destination and size, but thousands of different majors. This article will highlight some of the decisions you may face when choosing a university and whether NUCB's Global BBA program suits your needs and personality.
---
Tuition at NUCB for the total 4-years without scholarship costs 4,831,500 JPY (around $43,000 USD) which is a fantastic return on investment for an AACSB accredited degree. Due to the way that NUCB teaches, there is little to no cost for books or stationery which can sometimes add to your budget. Our all-in-one campus also reduces the cost of public transportation.

100% of our GBBA students receive some form of scholarship. Yearly tuition reduction scholarships up to 900,000 JPY are available to academically outstanding students. Students who are not chosen for this scholarship are awarded a brand new MacBook Air. Overseas international students are eligible for the JASSO honors scholarship. Students joining in spring (April) can receive around $5,00 USD, and those joining in Fall (September) can receive around $2,500 USD with an announcement coming after enrolment.

For the Greater Nagoya area, you can budget around $6,000 - $8,000 USD per year for housing and living costs. Health insurance is around 1,500 JPY per month, or $15 USD, which covers 70% of any potential fees.

NUCB guarantees private 1-bedroom dorms for all 4-years, with the average rent 30,000 JPY, or $280 USD. NUCB also offers a yearly 120,000 JPY, or $1,100 USD housing scholarship.

Japan allows those with a student visa to work 28 hours per week in term, and 40 hours in the long term break, with the average wage 900 JPY yer hour, or $8 USD. Whilst many jobs require some form of Japanese, students often find work in restaurants, teaching languages, etc. with basic communication skills. Also, due to the way the curriculum works, students are given around 3.5 months of the year free, and whilst many students return home, this is an excellent way to earn money whether in Japan or your home country.
---
University is both an education and a journey, so it is important to consider what type of location you want to experience and how far away from home you or your parents would like to be while you study.

Japan is no longer just a destination for tourism. More than ever Japan is now a destination getting more popular each year for further study. With reasonable tuition, world-recognized education, safety, and the chance to embrace a new culture, floods of international students are choosing the land of the rising sun. Government statistics show that there are around 300,000 international students in Japan in 2020.

Japan has four distinct seasons: March to May is Spring; June to August is Summer; September to November is Autumn, and December to February is Winter. Japan has something to offer for everyone, with the North Island of Hokkaido in a subarctic zone and the Southern Island of Okinawa subtropical. In Greater Nagoya, winter is relatively mild with it rarely snowing and averaging between 1-3 degrees. Summers are rather hot and humid, with highs around 35 degrees.
Setting - Big City Vs Rural
---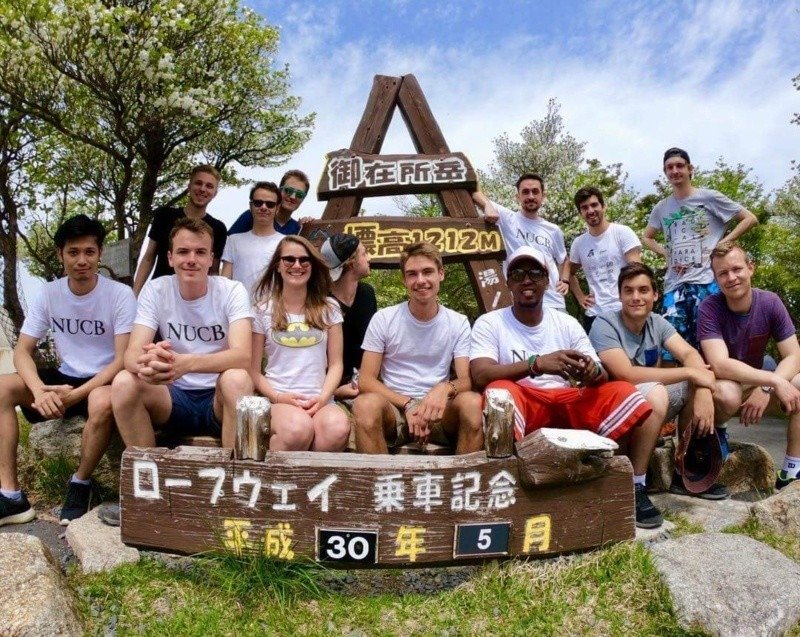 You should also consider the ambiance of your surroundings. Do you prefer big cities with busy nightlife, or the great outdoors?

Greater Nagoya with its population of more than 2.15 million, is one of Japan's major cities and an important industrial and cultural center.
Home to leading manufacturing industries such as Toyota and Mitsubishi, The institute for urban strategies named Nagoya fourth nationally based on indicators for business and economy; research and development; culture and exchange; living and residence; environment; traffic and access.

Greater Nagoya offers a mix between a hustling and bustling city like Tokyo (but fewer crowds, and 20-30% cheaper to live) and access to beautiful scenery. Nature lovers can find beautiful mountain terrains closeby for hiking, and those into skiing and snowboarding can find cheap slopes less than 1 hour away. Whilst the city may not offer the famed nightlife of Shinjuku and Shibuya, being centrally located with great transport links it can offer the best of both worlds at a fraction of the price.
Campus Life & Dorms
---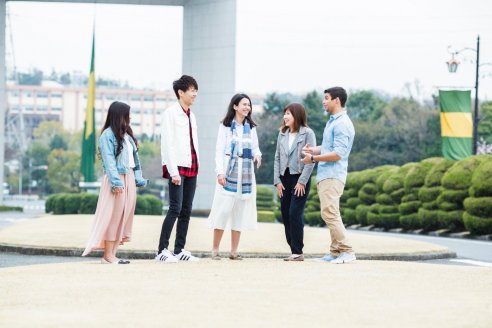 Do you prefer large universities of more than 20,000 students and the anonymity of large crowds, or do you prefer a tight-knit community where everyone knows you?
Our main campus in Nisshin Nagakute is 1.5 x the size of Tokyo Disneyland and is designed for students to focus on their studies. Nisshin Nagakute was the location for the 2005 world expo and soon to be built Ghibli Theme Park.

The campus is home to just over 3,000 students where around 10% of our population consists of international students. In 2019, NUCB welcomed 197 international students from 39 different nationalities. There are also a number of foreign staff and faculty giving the campus a diverse feel.

In 2020, Times Higher Education Ranked us 1st in Central Japan amongst private business schools for their pillar of internationality - This pillar looks at the make-up of the student and staff body at each campus, helping students to determine whether they will find themselves in a diverse, supportive and inclusive university environment.

Being a relatively small school we offer an amazing community full of people who genuinely care about your wellbeing and future prospects. The international affairs team are very close to the students and ensure that they live a comfortable life both on and off-campus. Also included as part of your program are cultural activities where students get the chance to bond outside of the classroom visiting historic sites such as Kyoto, testing themselves at traditional arts such as flower arrangement, or hiking a world heritage site.

Around one-third of our Japanese students' major is to focus on English as a foreign language. This gives a nice dynamic to the campus as they interact with international students both on and off-campus with various cultural clubs also on offer.

Dormitories are located around 20 minutes' walk away, with some students deciding to walk or cycle, and depending on the season take the school bus. There are a few international students who have obtained a Japanese driving license. Closeby to the dorms is a mall, Ikea, supermarkets, restaurants, and shops. Access to downtown Nagoya takes around 40 minutes via public transport.
Teaching Style & Class Size
---
Another factor to consider is what kind of environment you thrive in.

Do you prefer large lecture halls, research style schools, or small interactive classrooms? What kind of course do you want to study?

Our Global BBA uses the case method and participant-centered learning. The average class size is 35, and classes require active participation and the confidence to debate opinion.
We are also very strict with attendance. So for those night owls who often skip class - NUCB would not be a good fit for you. Classes are a mixture of full-time students, exchange students in their 2nd or 3rd year, as well as double-degree students from our partner schools. Students get the chance to study a variety of courses and our curriculum is roughly 80% focused on business courses and 20% on liberal arts. This fits perfectly for students that are unsure of what they want to study and would like a general business education to find their passion for their future career or have a family business to run in the future for example.

One class is completed in 1 single term lasting 7 weeks and assessment is usually based around class participation, presentations, and projects rather than final exams. All students are required to take the class "Introduction to GBBA". As we receive students from different curriculums, this is designed to get everyone on the same level. This course aims to strengthen essential skills in mathematics, statistics, and probability that better prepares students for technical elements and application in business, economics, and finance courses. Furthermore, it will contribute to students' ability to analyze information and data in case studies.
Student Ambassadors
Finally, NUCB believes that it is imperative to hear from current students directly. Any prospective student is able to be connected with our team of student ambassadors to get a personal insight into life here at NUCB.
---
---