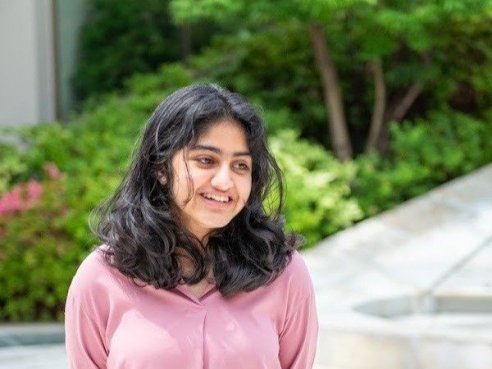 Today we are joined by Bhairavi from India, who joined the Global BBA program in Fall 2021 after taking her CBSE's at India International School Japan (IISJ) in Tokyo.
---
What made you choose the Global BBA Program?

---
I decided NUCB was the university I would like to join as soon as I visited the Nisshin campus. It is a vast campus with a very peaceful environment with very modern facilities, and most of the buildings are equipped for students to work on projects or case studies, practice presentations, etc.

The library and classrooms are functional and spacious. Aside from academics, there are circles, sports fields, and language clubs, which help in the personal development of the students.
What are your thoughts on the Case Method?
After multiple years of traditional schooling, I realised that lecture based learning is not very effective sometimes. The learning environment that the Global BBA program provides is centered around participant based learning and is innovative and interactive.

Personally, the Case Method is helping me become more confident and I am learning more about the importance of different perspectives.
What are your goals for the future?

My long term goal is to get an MBA in Marketing, or Human Resources, after completing the BBA. My short term goal is to go to France as a part of the dual degree program offered by NUCB.

I have studied French for many years out of interest and in October 2020, I scored 77/100 on the DELFDALF examination for level A2.

Of all the universities that NUCB has partnerships with, I am most interested in Toulouse Business School, Audencia Nantes School of Management, and NEOMA Business School. Having 2 different degrees would be beneficial for my long term goal and career.
---
---